2016 financial statements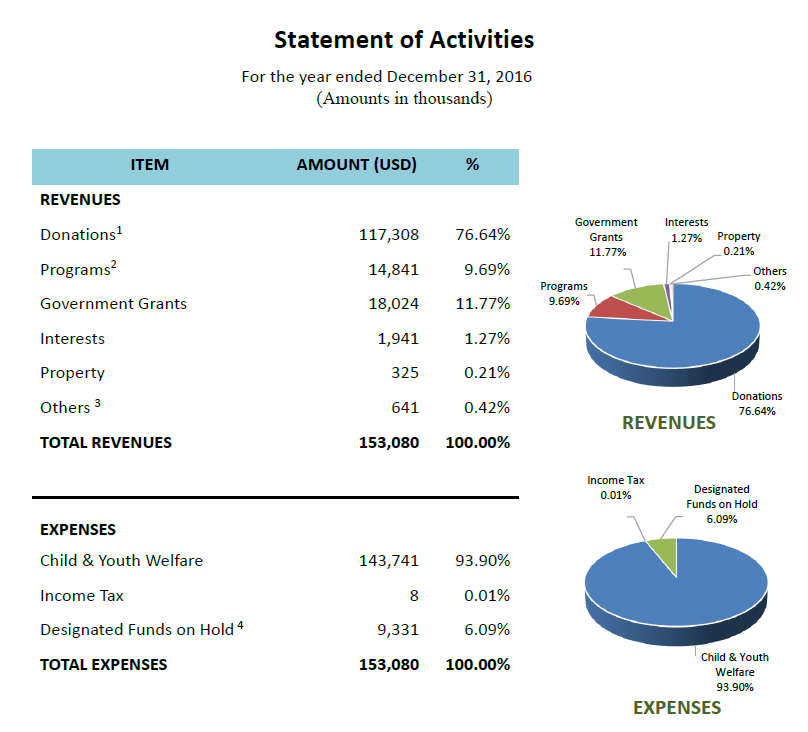 Donations include life sponsorships, domestic sponsorships, DFC gift, emergency relief fund, scholarships, general donations, support donations and activity donations.
Programs include programs, activities, early intervention, foreign sponsorships and DFC gift international.
Others include miscellaneous fees and staff welfare fund.
Designated funds on hold: There were some projects were still implementing, such as prepaid sponsorship fees, gift money, foster care fees, scholarship, emergency relief fund, government subsides, additional cost of construction and equipment for the new placement institutions. Each item has been explicated with a designated purpose.
Download our
2016 Financial Report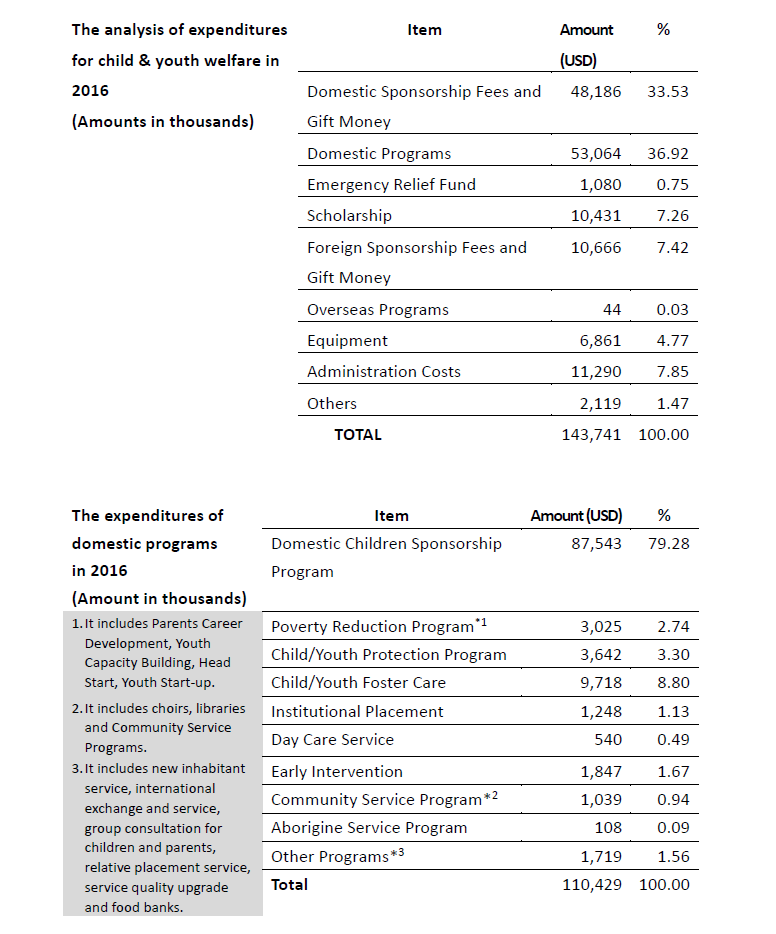 We are happy to announce that we joined

Accountable Now

(formerly known as INGO Accountable Charter) on April 30, 2015.

The Taiwan Fund for Children and Families is a member of Accountable Now, a cross-sector platform for internationally operating civil society organisations (CSOs). Together, we strive to be transparent, responsive to stakeholders and focused on delivering impact. We have signed the 12 Accountability Commitments of the Global Standard for CSO Accountability and seek to respect human rights, be independent and work ethically and professionally.

Annually, we report publicly on our economic, environmental and social performance in line with Accountable Now's Reporting Guidelines to an Independent Review Panel. These reports are published on Accountable Now's website and you may find Taiwan Fund for Children and Familie's reports directly.

Together with Accountable Now, TFCF co-shapes the accountability standards of the future!

** Please note that you may need a PDF viewer to open PDF files.