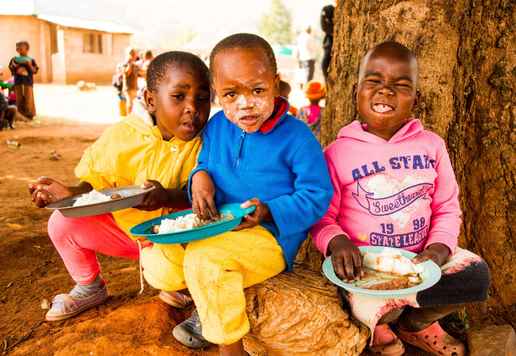 Swaziland
Bring a healthy future for children in Swaziland
$251 raised of $20000 goal
Give Now Add to list
About TFCF Swaziland
Taiwan Fund for Children and Families Swaziland Branch Office (TFCF Swaziland) was established in July, 2013. The organization has provided children sponsorship programs in Swaziland since August 2013. We provide community based services and focuses on livelihood support. The main goal of our organization is helping needy families and children with basic life need and education. In Swaziland, our services include food assistance, emergency relief, infrastructure, water resource, vocational skills training, children's education, etc. Currently, we assist 5,906 children in TFCF sponsorship program who is under the age of 23 and the services scope includes 31 Neighborhood Care Points, 9 Primary Schools, 4 orphanages, 10 Home-Based Care Center, 3 Caritas and 1 Refugee Reception Centre. We hope to bring and secure a healthy and bright future for children in Swaziland.
Project Summary
TFCF Swaziland commensal (sharing food) is an essential culture and urgent issue as well. However, over 50% of TFCF sponsored communities are short of basic facilities for cooking, this program had funded and implemented the infrastructure, such as pantry, kitchen, public toilet and playground for 20 communities and 4 sponsored school until 2017. Together with Nutrition program, TFCF has devoted to fund and maintain the basic food supply for children in Swaziland. TFCF supplied basic food ingredients to the Neighbourhood Care Points (NCPs), schools, children's home and refugee camp. And we established the community kitchens for children having at least one proper meal a day. In 2017, over 1.3 million children were cumulatively benefited by community kitchen program and over 54,000 cooking volunteers cumulatively involved in this program.
Challenge
Swaziland is one of the most poverty stricken countries in the Sub Saharan region with 63% of Swaziland's population living below the poverty line especially in the rural areas where TFCF sponsored children and their families live. This implies that they are prone to risks of food insecurities to malnutrition and ill-health. The food bank project will be paramount in the provision of emergency food materials to TFCF sponsored children and their families in times of great need.
Long-Term Impact
As we know, Swaziland is considered one of the poorest countries in the world with a high rate of HIV/AIDS. Some of the children sponsored by the organization are affected by this pandemic and also take medication. Due to lacks funds in families, they are forced to drink pills on an empty stomach. The food bank project will help reduce this challenge. On the other hand, we want to help the NCP have enough food that is cooked on a daily basis. We hope the health and growth of the children by proving a variety of body building food that will boost they're immune and physical being so that they grow well and perform well at school. Finally, to help or provide timely assistance to poor and child headed families that are supported by TFCF Swaziland.
Your donation makes changes!
More ways to make an impact