Livelihood Assistance
"The test of our progress is not whether we add more to the abundance of those who have much; it is whether we provide enough for those who have little." - Franklin D. Roosevelt
TFCF realized that the daily expenditure has already served as the main source of stress to the families living below the poverty line, and bringing them a heavy burden. In order to assist these families to cope with the economic difficulties, we are working towards the three Sustainable Development Goals (SDGs) in Livelihood Assistance projects: SDG.1 No Poverty, SDG.8 Decent Work and Economic Growth, and SDG.11 Sustainable Cities and Communities.
The contents of these three SDGs includes providing basic assistance through both cash and supplies, implementing emergency relief plans, vocational training, house renovation and reconstruction, and continuing to launch social enterprises, aiming to provide basic living conditions for families. In addition to improving basic living conditions, we also aim at helping distressed families to overcome their most urgent and critical moments. We hope that we can help them in acquiring survival skills, enabling them to create their economic cycle, and thus jumping out from the quagmire of poverty.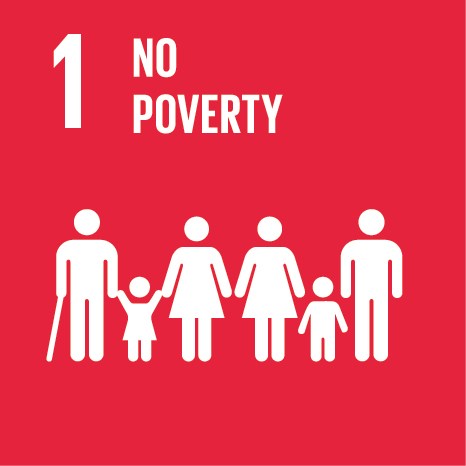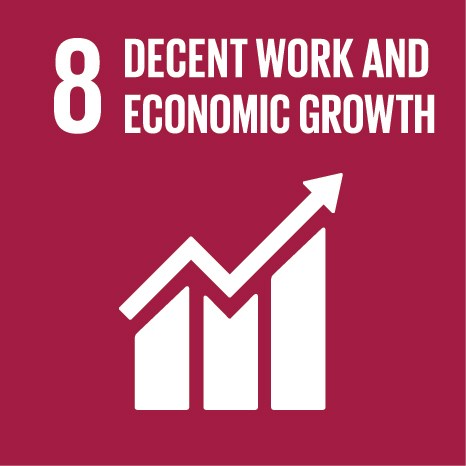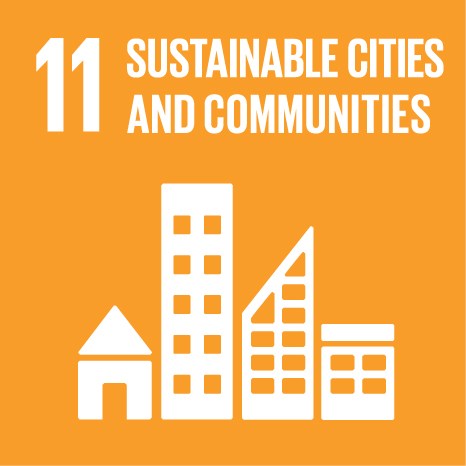 Family Support (Supplies)

14,789 households and 11,571 units

50 parents and 2,470 people

House Repairs or Reconstruction

92 households (13 yurts included)
※ Family Support (Cash / Supplies)
For families of poverty, financial difficulty is the most urgent and serious problem for them. To improve their livelihood is the foremost mission of TFCF. Through monthly subsidies in cash or in kind, these families could catch their breath under the immense economic stress. In 2019, we have provided cash support to 31,488 children across. As for support in kind, we provided daily necessities, food, and winter supplies to 14,789 families and the 52 non-profit organizations in countries where our 7 overseas branch offices are located. Moreover, we helped 92 families to repair or rebuild their houses in Mongolia, Vietnam, and Kyrgyzstan.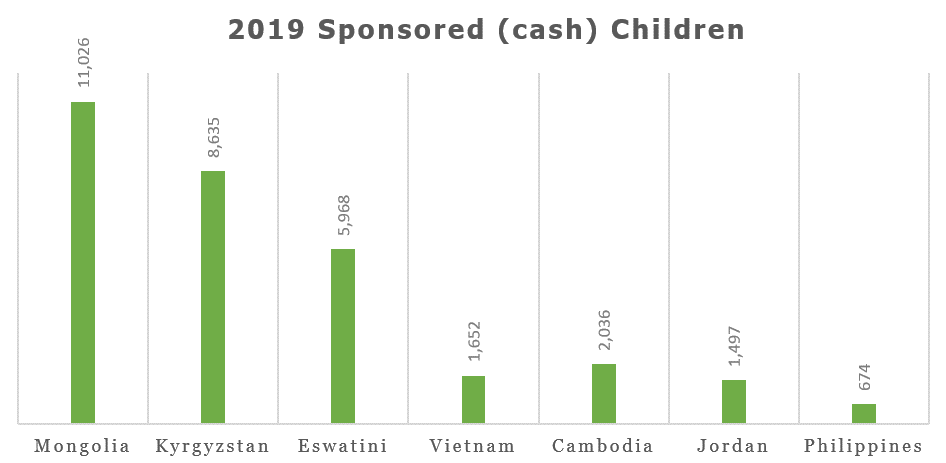 ※ Emergency Relief
Moreover, with regular visits from professional social workers, we provide not just but also mental support to the families. In times of emergency, such as medical care, funerals, natural disasters, and major accidents, we make sure that TFCF is there for them. TFCF provides in-time assistance to help them through these challenges. In 2019, there were 299 cases in need supported by us, in which medical emergency accounted for the majority of aids required with 73%. Compared with 2018, a medical need is still the priority. It also demonstrates the importance of healthcare plans in these countries.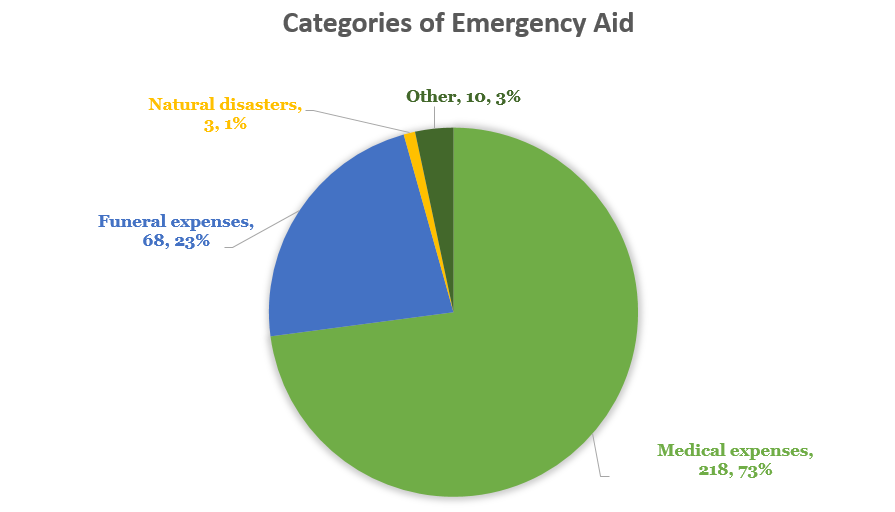 ※ Vocational Training
In 2019, TFCF prepare supplies for 14,789 households in Mongolia, Kyrgyzstan, Eswatini, Vietnam, and Jordan, based on their family conditions and culture. Combined with cultural features in each country, vocational training help many parents to increase family incomes and move towards poverty alleviation. In Kyrgyzstan, 20 parents participate in souvenir making and hostel operation classes. Through our special livestock programs, families with farming skills acquire new income sources and support some daily needs. In Cambodia, 30 parents participate in household cleaning classes, in which 40% secure job opportunities afterward. In Jordan, vocational training focuses on parents and siblings. About 1,760 people participate in hairdressing classes, and 710 people in carpentry classes.
※ House Repairs or Reconstruction
For housing safety, we repair or reconstruct residential units for 92 households, including 13 yurts and necessary yurt components to additional 7 households. In Kyrgyzstan, we repair for 37 families. Housing support program in Vietnam repair or reconstruct for badly-damaged families. We visit 11 households and complete 9 units.