Livelihood Assistance
"The test of our progress is not whether we add more to the abundance of those who have much; it is whether we provide enough for those who have little." - Franklin D. Roosevelt
TFCF realized that the daily expenditure has already served as the main source of stress to the families living below the poverty line, and bringing them a heavy burden. In order to assist these families to cope with the economic difficulties, we are working towards the three Sustainable Development Goals (SDGs) in Livelihood Assistance projects: SDG.1 No Poverty, SDG.8 Decent Work and Economic Growth, and SDG.11 Sustainable Cities and Communities.
The contents of these three SDGs includes providing basic assistance through both cash and supplies, implementing emergency relief plans, vocational training, house renovation and reconstruction, and continuing to launch social enterprises, aiming to provide basic living conditions for families. In addition to improving basic living conditions, we also aim at helping distressed families to overcome their most urgent and critical moments. We hope that we can help them in acquiring survival skills, enabling them to create their economic cycle, and thus jumping out from the quagmire of poverty.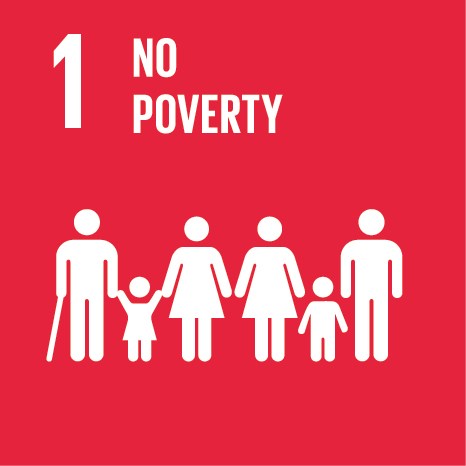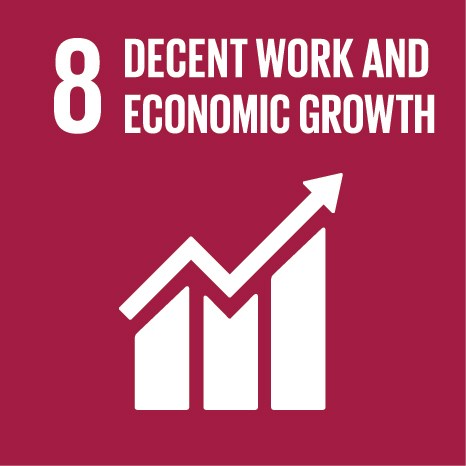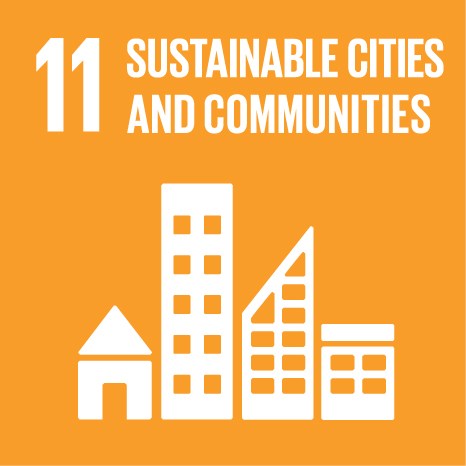 Family Support (Supplies)

20,436 households and 11,571 units

House Repairs or Reconstruction
The World Bank pointed out that the goal of No Poverty by 2030 might not be achieved due to the outbreak of COVID-19, along with conflicts and stresses from climate change. Ever since the pandemic outbreak, around 88 to 115 million people were pushed into extreme poverty in 2020, and the increased number of people in extreme poverty might hit 150 million in 2021.
The daily expenses, such as bills for water and electricity, food, house rent and tuition fees for children, are major sources of stress to families under the poverty line. Monthly subsidies in cash or in kind are provided by TFCF, so that families could catch their breath under the immense economic stress. Also, our social workers uncovered the strengths of these families and encouraged a stable employment for them to raise the household income and offer the kids a better living condition. In 2021, TFCF provided supplies for living, winter, and epidemic prevention to 20,436 household-times in line with the respective conditions of the countries and families in Mongolia, Kyrgyzstan, Eswatini, Vietnam, Jordan, and the Philippines.
As far as families in poverty are concerned, emergencies would drive their household conditions from bad to worse. Hence, TFCF offered its support and assistance promptly upon incidents of medical emergency or funeral services, or critical accidents. A total of 855 cases were supported in 2021, among which the ones with the highest percentages were emergency living relief (64%) and medical relief (28%) owing to the pandemic.
For the supported families to have a stable, decent living quality, TFCF assisted a total of 128 families in repairing or rebuilding their housing this year, in which our "Dream GER" helped with 48 families; TFCF Village Program with 18 families, of which 3 new families moved in and 7 were successfully self-reliant; TFCF Branch Offices in Kyrgyzstan, Eswatini, and the Philippines with 62 families in repairing their houses.
The TFCF Program "Kyrgyzstan: Livestock Lives on" allows families with a professional background in livestock business to have access to financial means related to their expertise in livestock and relieve their economic burden through the production cycle of livestock. At present, there are 15 families involved. In the early 2021, there were 108 livestock, in which there were 16 cattle and 92 sheep. By the end of the year, the number rose to 33 cattle and 133 sheep with 58 livestock added. The livestock could produce 120 liters of milk daily (compared to only 46 liters per day in 2020) with a total of 28,800 liters produced a year (240 days).
As time changed, the parents that lacked skills could only work in the labor-intensive industries, or worked as temporary workers, which posed a challenge to improvement of the overall household income. To address such challenge, vocational trainings were offered to 161 parents and students in 2021. In Kyrgyzstan, the IT program was available for participants to secure opportunities to work or internship; the handmade souvenir program offered the sewing courses, vendor booths, and delivery to Taiwan for sales. A total of 1,014 handmade products were sold at Taiwan that helped parents to raise their income. In addition, sewing courses as well as vocational training programs including housekeeping, hairdressing, woodcraft, and pickling were also available at the TFCF Branch Offices in Eswatini, Cambodia, Jordan, and the Philippines. TFCF supports and encourages parents and youth just graduating from schools to take on the vocational trainings to acquire a skill for their families to be free from poverty.