Medical Care and Health Promotion
"Happiness lies first of all in health." - George William Curtis
According to a report by UNICEF in 2019, up to one-third of children under five worldwide are not able to receive sufficient nutrition, including 149 million children in developmental delay, nearly 50 million underweight children, and 340 million children with insufficient vitamins and minerals.
Besides the improvement of the basic living conditions through Livelihood Assistance, TFCF promotes medical care and health program in our international service in order the maintain children's and families' physiological conditions. In line with SDG.2 Zero Hunger and SDG.3 Good Health and Well-being, our work focused on children's nutritional improvement, health education, and their health conditions and various medical needs advancement. All the resources we invested in Medical Care and Health Promote projects are to ensure the physical health of children and families.
TFCF implements the above SDGs through various overseas programs. To reach SDG.2, in the nutrition improvement program, we deliver raw food materials (such as flour) and food packs to families in need, provide nutritious lunches and supplements (such as vitamin tablets) to children, as well as build and repair kitchens in schools and communities. To promote SDG.3, we conduct basic health education, send overseas medical professionals to the training course in Taiwan for enhancing medical skills, cooperate with Taiwan medical organizations to provide free consultations, assist overseas children who have emergency medical needs to come to Taiwan for medical treatment and connect the overseas medical organization to conduct free consultations together.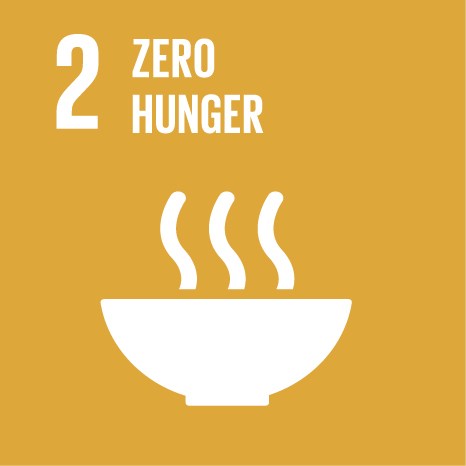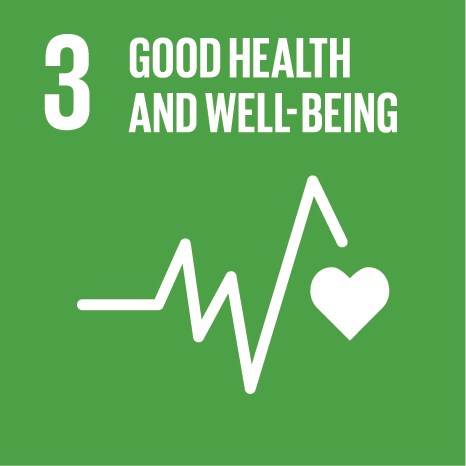 ※ Nutrition Improvement Program:

518,661 kg of flour

19,799 kg of food grains

43,626 kg of noodles

136,755 kg of milled rice

2,619 liters of milk drink

116,028 liters of cooking oil

10,803 liters of soymilk

13,681 kg of sugar

5,056 kg of meat

5,559 kg of vegetable

94 kg of fruits

1,488 servings of food packs

2,550 food vouchers

942 servings of vitamins
※Happy Farm Program: 6 service communities
※Medical and public health services: 7,336 individuals
"Food insecurity" remained a common issue in developing countries. Especially for the rural areas served by the TFCF oversea branch offices, the means to food were limited with huge price gaps. The families in poverty could only afford the cheapest food ingredients rendered ill-balanced nutrition intake as well as wasting or overweight or stunting in the sponsored children.
TFCF came up with the Nutrition Improvement Program to complement the food sources and facilitate balanced nutrition for the sponsored families. TFCF distributed over 4,038 food packs and vouchers, 136 metric tons of milled rice, 582 metric tons of other starch-based staples, 5 metric tons of meat, 116,028 liters of cooking oil, nearly 2,619 liters of milk drink, 10,803 liters of soymilk, 942 servings of vitamin supplements, and 5,653 kilograms of fruits and vegetable in 2022, offering nutritional supplements catering to the various needs of the sponsored children and youth.
In the event of natural disasters, farmers lack equipment and resources, which aggravates the food crisis further. Nevertheless, farming remains one of the ways to help sponsored families secure food. Hence, the "Happy Farm Program" was developed in Eswatini to supply necessary resources: equipment, seedlings, pesticides, composts, and farming training, so that community residents could farm in the empty spaces of the communities.
There were 6 communities involved in the program. A total of 20 bags of maize flour made from maize, 179 kg of cabbage, 102 kg of spinach, 66 kg of lettuce, 25 kg of onion, 38 kg of green pepper, and 48 kg of beetroot were harvested. Part of the harvests were sold, and certain incomes from which were allocated for kindergartens to buy food ingredients for breakfast or procure more seeds. In terms of training, 22 sessions of farming knowledge and hands-on learning for community farms were organized with 118 participants in total.
As for medical and public health services, TFCF continued to provide medical care in Mongolia, Kyrgyzstan, Eswatini, Cambodia, Jordan, and the Philippines to meet the medical needs arising from insufficient medical resources locally. Also, through measures like health education, it continued to raise the health awareness of the beneficiaries. The medical services were accessed by 7,366 individuals.