Medical Care and Health Promotion
"Happiness lies first of all in health." - George William Curtis
According to a report by UNICEF in 2019, up to one-third of children under five worldwide are not able to receive sufficient nutrition, including 149 million children in developmental delay, nearly 50 million underweight children, and 340 million children with insufficient vitamins and minerals.
Besides the improvement of the basic living conditions through Livelihood Assistance, TFCF promotes medical care and health program in our international service in order the maintain children's and families' physiological conditions. In line with SDG.2 Zero Hunger and SDG.3 Good Health and Well-being, our work focused on children's nutritional improvement, health education, and their health conditions and various medical needs advancement. All the resources we invested in Medical Care and Health Promote projects are to ensure the physical health of children and families.
TFCF implements the above SDGs through various overseas programs. To reach SDG.2, in the nutrition improvement program, we deliver raw food materials (such as flour) and food packs to families in need, provide nutritious lunch and supplements (such as vitamin tablets) to children, as well as build and repair kitchens in schools and communities. To promote SDG.3, we conduct basic health education, send overseas medical professionals to the training course in Taiwan for enhancing medical skills, cooperate with Taiwan medical organization to provide free consultations, assist overseas children who have emergency medical needs to come to Taiwan for medical treatment, and connect the overseas medical organization to conduct free consultations together.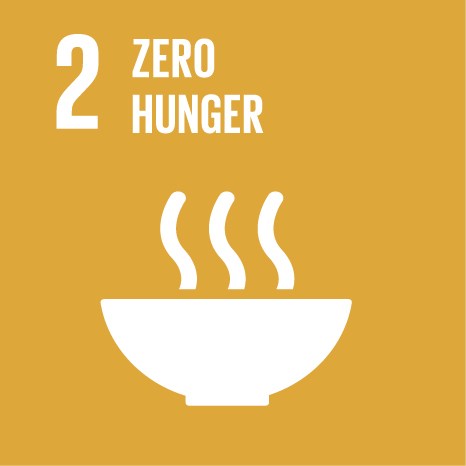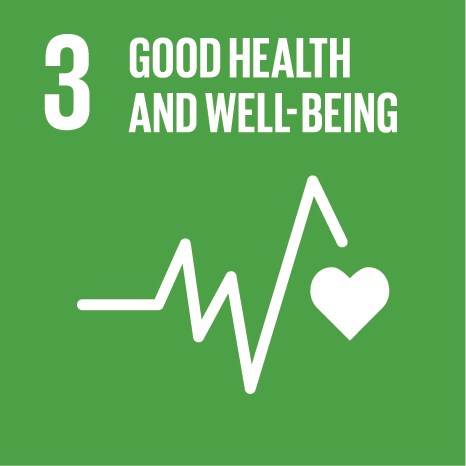 ※ Nutrition Improvement Program:
106 tons of milled rice

30 tons of maize flour

139 tons of flour, noodles, wheat, and other starch-based staple

9,312 liters of cooking oil

17 tons of meat

880 servings of nutritional supplements

16,518 liters of ESL milk

100 kilograms of fruits

18 tons of sugar

2,847 servings of food packs

17,760 food vouchers

13,500 eggs

28 servings of baby food
※ Medical services: 714 beneficiaries with 6,320 person-times
According to the report from the United Nations, the issues with hunger around the globe worsened in 2020. COVID-19 raised the global population in hunger by 18%. Nearly one-third of the global population did not have access to sufficient food. Meanwhile, there were about 10% of global population suffering from malnutrition, which remained a key factor that resulted in shortened life expectancy.
In 2021, under the influences of the pandemic and climate change, "food insecurity" was still a common issue in developing countries. Especially for the rural areas served by the TFCF oversea branch offices, the means to food were limited with huge price gaps. The families in poverty could only afford the cheapest food ingredients that rendered ill-balanced nutrition intake as well as wasting or overweight or stunting in the supported children.
TFCF came up with the Nutrition Improvement Program to complement the food sources and facilitate a balanced nutrition for the supported families. TFCF distributed over 20,607 food packs and vouchers, over 106 tons of milled rice, 30 tons of maize flour, 139 tons of other starch-based staple, 17 tons of meat, 9,312 liters of cooking oil, nearly 16,518 liters of ESL milk, 880 servings of nutritional supplements, 100 kilograms of fruits, and 13,528 servings of eggs and baby food in 7 directly-supported foreign countries in 2021. Moving forward, TFCF shall offer nutritional supplements catering to the different nutritional requirements of the children in different countries in a more proactive manner.
TFCF continued to provide medical care in Mongolia, Kyrgyzstan, Cambodia, Jordan, and the Philippines in 2021 to meet the medical needs derived from insufficient medical resources there. Also, through measures like health education, it continued to raise the health awareness of the beneficiaries. The medical services were accessed by 714 individuals with 6,320 person-times in total.