Global Networking Establishment
TFCF believes that the completion of all SDGs implementation projects cannot be achieved by TFCF alone. To maximize synergy, it is necessary for nations and organizations to work side by side and join hands to tide over the difficulties we faced during the implementation of international services. We organized Taiwan's college and university students to form professional volunteer teams to provide project services with our overseas branch offices; recruit domestic youth to form international working teams to engage in voluntary services overseas. Together we hope these projects can allow youths to interact and communicate with people from different countries.
In addition, the participation of TFCF in various cooperative assistance around the world is becoming more and more far-reaching, including project cooperation with different countries and organizations, and humanitarian assistance in major disasters.
We have also cooperated with international non-profit organizations (INGOs) from the world through various training, international conferences, and seminars, as well as our own international interaction activities. We strive to expand the partnership of TFCF in the world, ting up Taiwan and international society. We wish that TFCF can act as an INGO exchange platform in integrating love and resources from all over the world. Through the close partnership between INGOs, we are striving to maintain the SDGs to provide children with a suitable environment to grow up in.
International Cooperation
※ Turkey-Syria Earthquake (2023)
On February 6th at 4:17 a.m., the #TurkeySyriaEarthquake struck with its epicenter located in Turkey. However, this earthquake also heavily impacted neighboring #Syria, which is often overlooked by the media and the public as a region affected by earthquakes. The province of #Aleppo, Syria was hit the hardest, with over 40 buildings collapsing during the quake. Due to the lack of search and rescue equipment and external resources, the number of casualties continues to rise.
Therefore, we are partnering with the Italian NGO WeWorld Onlus (a member of the Childfund Alliance) to distribute essential items such as mattresses, blankets, hygiene products, sanitary clothing, and baby items to shelters in the most severely affected province of Aleppo. We are also arranging water trucks to supply water in areas where primary water resources are not accessible due to damaged infrastructure, ensuring that the basic survival needs of the population can be met. We will continue to stay in touch with WeWorld Onlus and evaluate the need for further mid-to-long-term assistance based on the situation.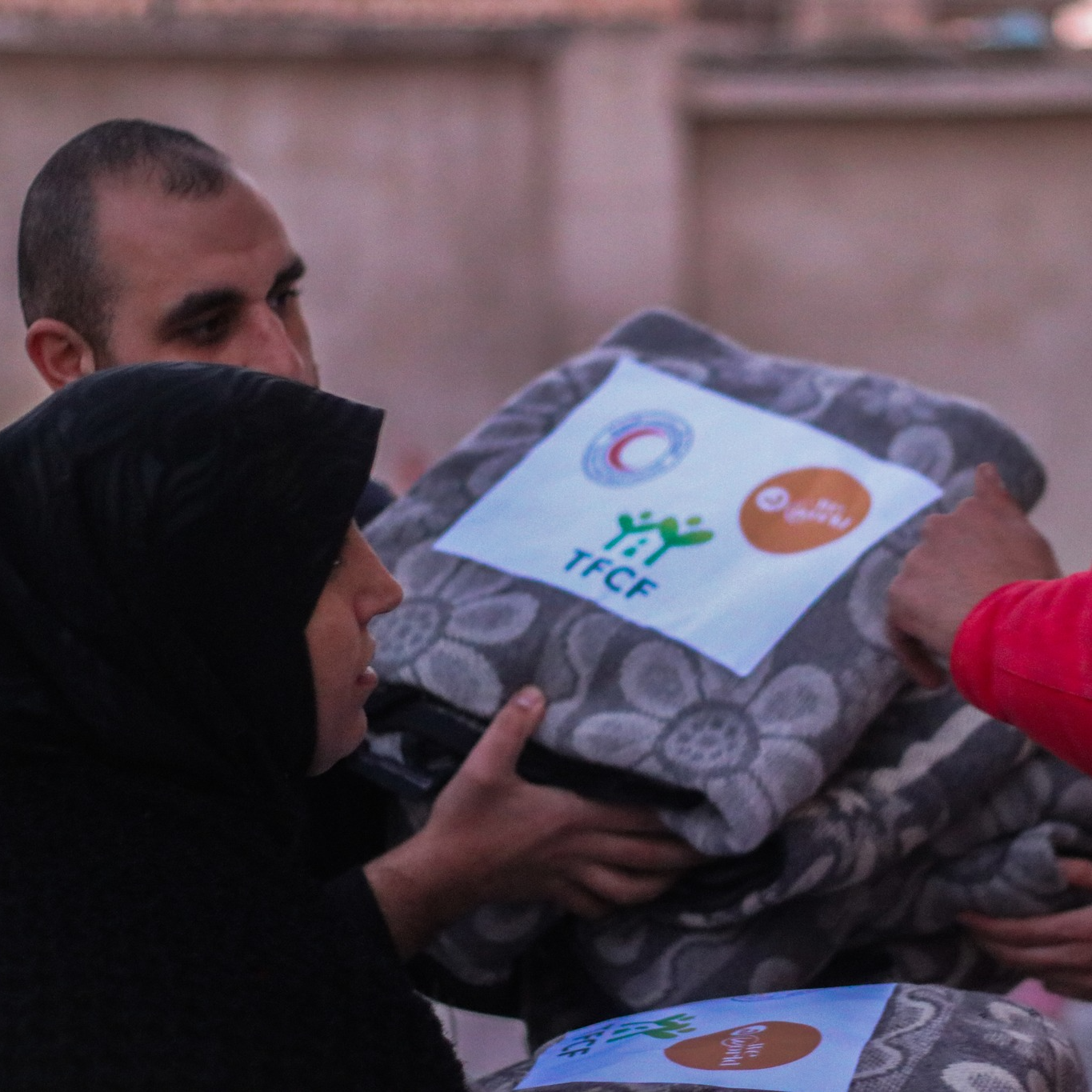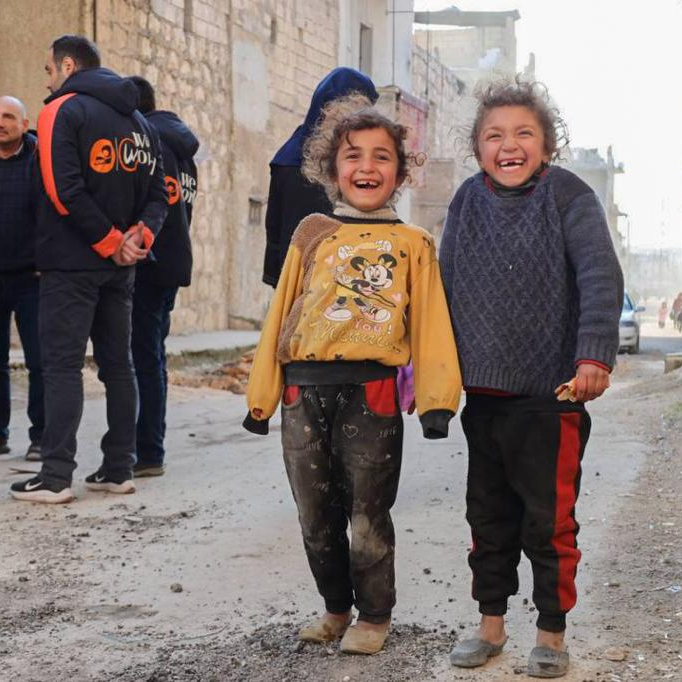 *All pictures are provided and copyrighted by WeWorld.
※Sri Lanka: Economic crisis (2022)
Before the pandemic eased up, Sir Lanka saw its economic collapse accelerate due to the interaction of multiple factors. Issues like rocketing prices and shortages in food and daily supplies gravely impacted livelihood. The number of malnutrition, drop-outs, and violence against children soared, and the circumstances with the disadvantaged children and families were the direst of all.
TFCF supported ChildFund International to provide in Sri Lanka. The community-oriented program sought immediate improvement of the nutrition intake of children and breastfeeding mothers, provision of diverse food accessibility, and protection of the mental and physical health and safety of children.
※ Indonesia: Floods & tropical cyclones (2021)
On February 20, 2021, a flood occurred in the Jakarta region due to days of heavy rains; Severe Tropical Cyclone Seroja made landfall in the southeast region of Indonesia, which led to another flood and landslide. We supported ChildFund Indonesia in providing learning supplies, personal hygiene supplies, and social support to the local children.
※ India: Emergency aid during the pandemic (2021)
We supported Children Believe India and ChildFund International in providing emergency aid in India, including medical devices, vaccination, food packs, as well as psychological and social support.
※ Sri Lanka: Emergency aid for the pandemic
We supported ChildFund International in providing food packs, epidemic prevention supplies, medical devices, and epidemic prevention education in 10 service areas in Sri Lanka.
※ Mexico: Hurricane Grace
We supported ChildFund International in providing food and repairing the roofs destroyed by the hurricane for the supported families.
※ Ethiopia: Armed conflicts
We supported ChildFund International in distributing food and life necessities to local families impacted by armed conflicts.
※The Philippines: Typhoon Rai
Typhoon Rai hit the central region of the Philippines on December 18, 2021 and brought about serious disasters. We supported ChildFund International to provide emergency aids, children's education support, and livelihood restoration project at Bacolod City and the Municipality of San Joaquin. Also, relief programs were supported to help the impacted residents access food and daily necessities. Assistance was offered to partner elementary schools to restore water supply systems as well.