Learning and Education Support
"Education is the movement from darkness to light." – Allan Bloom
Besides basic livelihood and physical conditions, education also crucial to children and families' lifelong development. Therefore, TFCF is following SDG.4 Quality Education, which suggests equitable quality education opportunities, promoting sustainable development overseas.
Implementing Learning and Education Support, TFCF provides a series of educational services overseas, focusing on both school-related educational support and self-exploration learning opportunities. For school-related educational support, including learning supplementary programs from preschool (early childhood) to colleges, preschool education funding programs, scholarships, and career guidance and training, etc. We also provide opportunities for outstanding students to continue their studies in Taiwan or overseas through elite cultivation program. Besides the school education, cultivating children's self-exploration ability and strengthening the connection between parents and children are also our service goals. We conduct parenting education programs, talent incubation programs (sports, language, and arts), library programs, and youth capacity building programs, etc. We also recruit residents and supported families to form volunteer teams to assist in our programs. Through the programs, we hope that children can access to more diversified educational resources, know themselves better, and find their own strengths and interests, exploring their unlimited possibilities for the reversible future.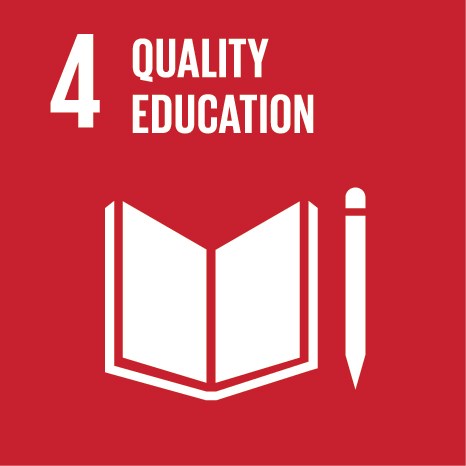 1,323 people, 25,599 units

Capacity Building Program

Talent Incubation Program
※ Education Supplies
Education Supply Program aims to reduce the burden for those who cannot afford tuition fees and necessary school supplies. We delivered 25,599 school supplies in 2019, of which 67% are stationery, 17% school bags, 13% uniforms, and the rest other necessities. Besides, 913 children benefited from our scholarship programs to pursue excellence and have opportunities to access higher education. In Mongolia, we also worked with 10 kindergartens and sponsored 300 needy children to study.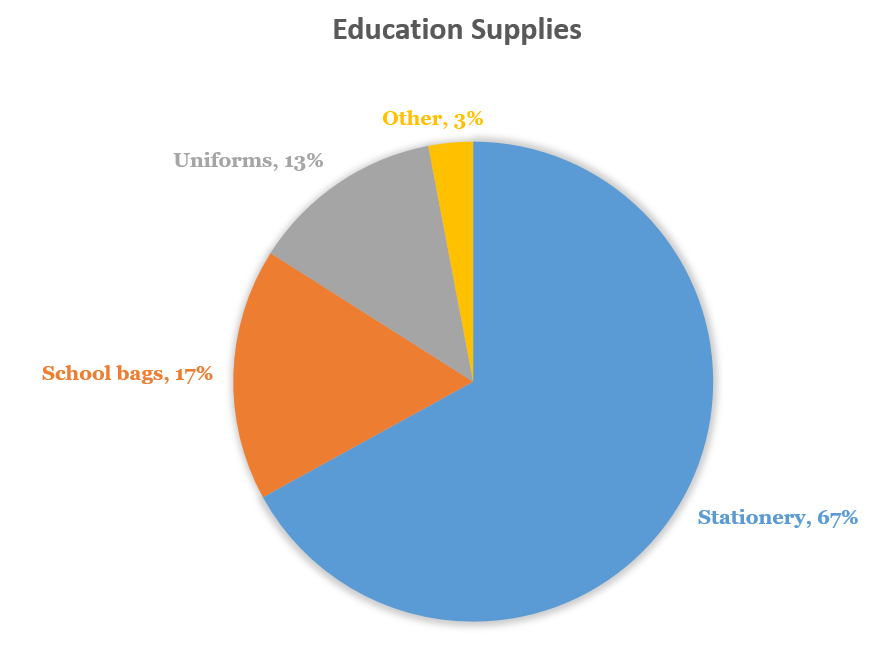 ※ Capacity Building Program
In capacity building plans, we provide after-school care, activities, empowerment, parental education, volunteer training, talent classes, and reading programs, according to different age groups, cultural needs, service levels, and scale. In 2019, 2,762 people participate in, and 6,566 people benefit from these plans in Mongolia, Kyrgyzstan, Eswatini, Vietnam, and Cambodia.
※ Talent Incubation Program
Talent Incubation Program encourages children to develop a wide range of interests and abilities. We provided opportunities to 596 children to cultivate their talents in, sports, traditional dance, ukulele, Morin Quur, art, and even martial arts, which make art a part of their lives.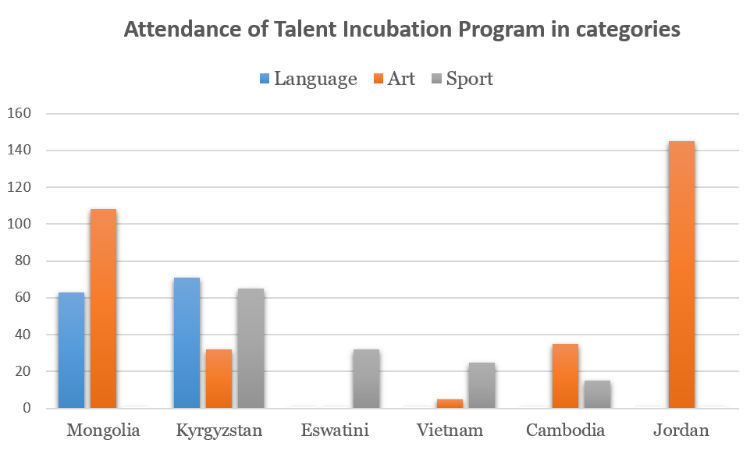 ※ Reading Program
Reading Program offers children opportunities to discover the wonderland through reading. We set up community libraries and action book boxes in Mongolia, Kyrgyzstan, Eswatini, and Cambodia, and reading activities have been organized for those children as well. In 2019, there were 8,291 children involved in the reading program.
These plans hope to continue their education process, take advantage of opportunities, and expand their future.