Learning and Education Support
"Education is the movement from darkness to light." – Allan Bloom
Besides basic livelihood and physical conditions, education also crucial to children and families' lifelong development. Therefore, TFCF is following SDG.4 Quality Education, which suggests equitable quality education opportunities, promoting sustainable development overseas.
Implementing Learning and Education Support, TFCF provides a series of educational services overseas, focusing on both school-related educational support and self-exploration learning opportunities. For school-related educational support, including learning supplementary programs from preschool (early childhood) to colleges, preschool education funding programs, scholarships, and career guidance and training, etc. We also provide opportunities for outstanding students to continue their studies in Taiwan or overseas through elite cultivation program. Besides the school education, cultivating children's self-exploration ability and strengthening the connection between parents and children are also our service goals. We conduct parenting education programs, talent incubation programs (sports, language, and arts), library programs, and youth capacity building programs, etc. We also recruit residents and supported families to form volunteer teams to assist in our programs. Through the programs, we hope that children can access to more diversified educational resources, know themselves better, and find their own strengths and interests, exploring their unlimited possibilities for the reversible future.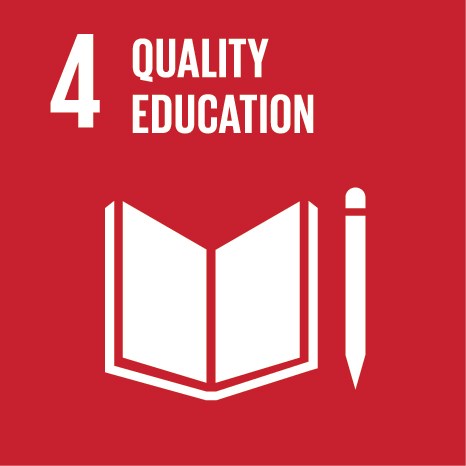 Scholarships & elite incubation

Capacity Building Program

3,395 individuals with 157 person-times

963 individuals with 1,166 person-times and 1,303 books
"Mom. When can I go to school?" A seemingly plain question shed light on the truest desire of numerous children. A tint of worry and anxiety in not being able to go to school flowed in the childish tone.
According to UNESCO, COVID-19 has shut down schools and impacted over 1.5 billion students around the world. Though many students have returned to school, there were still over 100 million children that found no way back to school. Ever since the pandemic outbreak, the repeated class suspension and school closure for an extended period of time have led to student learning losses and rising dropout rates, and the disadvantaged students were the ones affected the most.
For "schooling" to be more than just a slogan or a luxury, TFCF proactively implement learning support programs. Although compulsory education is in force in many countries, children cannot go to school if their families fail to provide uniforms, school supplies and other education resources. Through the education supplies programs, TFCF offered 10,202 school supplies in total, in which 47% were common school supplies; 28% schoolbags; 17% uniforms; and 8% other supplies for schooling in 2021.
Regarding the scholarships and elite incubation programs, scholarships are available for students in higher education or middle schools to relieve their economic stress in schooling. Meanwhile, advanced courses and opportunities to higher education are available for students with outstanding academic performance. There were 6,454 students benefited in 2021.
In line with the age groups and cultural needs of children in different countries, the Capacity Building Programs were developed varied in service provision and in scale. After-school tutoring, camps, youth empowerment, parenting education, local volunteer trainings, talent cultivation, early childhood development, etc. were provided in Mongolia, Kyrgyzstan, Eswatini, Cambodia, and Jordan with 1,468 individuals involved and 275 person-times benefited.
In addition, there were 739 children enrolled in our Talent Incubation Program. With courses on language (English, Chinese, and Russian), sports (soccer, Judo, Karate, and Martial Arts), arts (fine art, musical instruments, and dance), and so on available, we cultivated talents and elevated their confidence and learning attitude. Also, through an array of service programs, we improved the overall environment in schools and nurseries, so that children may enjoy a better learning and living environment. A total of 3,395 children were served by our School/Orphanage Program.
Extracurricular readings are hard to come by in developing countries. Most of the readings were imported. To cultivate reading habits of children, the reading program regularly organizes reading activities and encourages children's involvement. A total of 963 children with 1,166 person-times were benefited. TFCF helps children to broaden their horizon and change their lives through various learning support programs.