Kyrgyzstan: 100km Cycling Challenge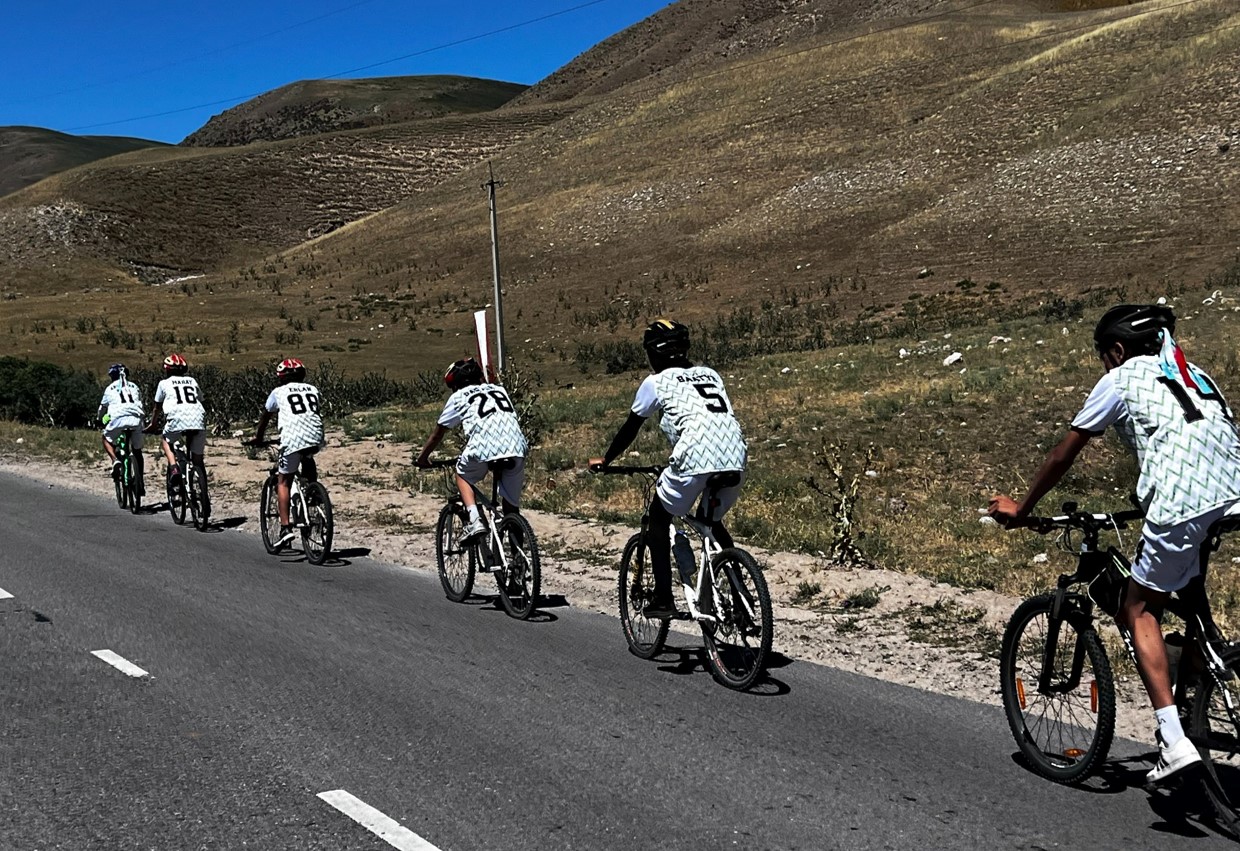 In recent years, the TFCF Kyrgyzstan has actively promoted capacity-building programs, starting from language, talent, sports, information technology, and other fields to cultivate children's confidence and skills. The most representative sports project is the BEMS football team. The BEMS football team has become the psychological destination of many children, which helps cultivate physical fitness and team spirit and greatly reduces the chance of children wandering on the streets.
In July, the football team has taken a challenge, traversing a distance of 100 kilometers by bicycle in two days. During the days, some members wanted to give up because of fatigue and frustration. Fortunately, with mutual support from social workers and peers, the team reached the waterfall at the end of the road. Through this challenge, members learned how to adjust their physical and mental states and express their difficulties and needs. We believe that the valuable experience will lead the children to continue to grow.