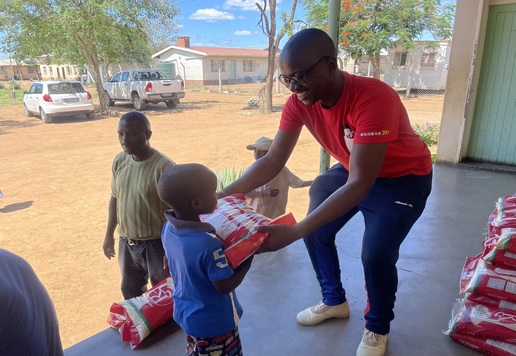 Eswatini
Feeding Hope in Eswatini: Supporting Children and Families in Need
Give Now Add to list
Why Eswatini:

Eswatini is one of the poorest countries in the world, with 63% of the population living below the poverty line. The high rate of HIV/AIDS in the country only exacerbates the food insecurity issue, leaving many families and children without proper nutrition.
Taiwan Fund for Children and Families Eswatini Branch Office (TFCF Eswatini) was established in July 2013. The main goal of TFCF is to help needy families and children with basic life needs and education. In Eswatini, our services include food assistance, emergency relief, infrastructure, water resource, vocational skills training, children's education, etc. Currently, we assist around 6200 children in the TFCF sponsorship program who is under the age of 23 and the scope of our services includes 31 Neighborhood Care Points, 9 Primary Schools, 4 orphanages, 10 Home-Based Care Center, 3 Caritas, 1 Refugee Reception Centre. We hope to bring and secure a healthy and bright future for children in Eswatini.
Our Aim:
To provide emergency food and nutrition to children and families in Eswatini who are living in poverty and struggling with food insecurity in our sponsored NCPs and schools.
How We Help:
The Nutrition Improvement Program, run by the Taiwan Fund for Children and Families (TFCF) Eswatini Branch Office, provides emergency food supplies, nutrition support, and communal eating spaces to families and children in need. TFCF also funds community kitchens, pantries, and infrastructure improvements to ensure children have access to at least one proper meal a day.
What Your Donation Can Do:
Provide food supplies for one child

Support a community kitchen, feeding multiple children

Provide nutrition support for a malnutrition child
Your support can make a real difference in the lives of the children and families in Eswatini. With your help, we can ensure they have access to the basic necessities needed for a healthy and hopeful future. Thank you for your generosity.