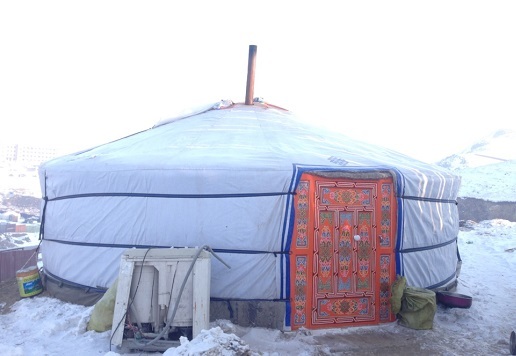 Mongolia
A Dream Home, GER for Mongolian Needy Children
$15 raised of $20000 goal
Give Now Add to list
About TFCF Mongolia
Mongolia is landlocked countries covered by grassland from spring to summer and snow in winter. However, since its withdrawal from the alliance with USSR in 1989, this country has struggled to modernization from socialist legacy and primary production model until now.
TFCF Mongolia was established in 2004. We have devoted for supporting underprivileged children and their families in Ulaanbaatar and some rural areas over a decade. Not only the basic economic assistance, education supplement, vocational training and medical service to maintain the minimal living standard, we also build an exemplary "integrated community development" which is called TFCF village in which we implement a synthesized program contains Ger for immigration from rural area, library and recreation resource for children and vocational training for their caregivers(especially female).
Project Summary
A ger, a part of the Mongolian's life, is a movable ground tent covered by animal felt which is easy to dismantle and build. It's cheaper than buying an apartment or building a house and most Mongolian people still live in gers today. Our project will support needy families to rebuild and repair their damaged gers and provide emergency gers for those families whose gers are damaged caused by fire or wind. Through the project, we'll provide needy family a dream home and a safe living space.
Challenge
Being unable to afford, most of low-income families don't have their own gers in Mongolia. They would rent a ger or live in relatives' place. However, there could have 10 people living in the same ger. Mongolia is a land of temperature extremes and it can drop below -40 C (-40 F) in winter. Some of gers are without a floor or double felt cover. Needy families struggle to cope with winter weather all the time and children do not get the care they need or fail to go to school.
Solution
Through building a ger for Mongolian needy children, it could help build or repair their dream home and provide a secure and comfortable living space that warms the heart. In addition to building a ger, we will also replace the old and broken furniture for needy families and improve the quality of living condition and let them never worry about rain or snow anymore
Long-Term Impact
We insist to protect children's rights, including the rights to health, education, family life, play and recreation, an adequate standard of living and be protected from abuse and harm. We believe that children will receive a better care and education when we help strengthen needy families to overcome their basic living problems. TFCF would like to bring a long-term positive change in the lives of assisted children and families through building their dream home, ger.
Your donation makes changes!
More ways to make an impact