Check latest news about TFCF in 2013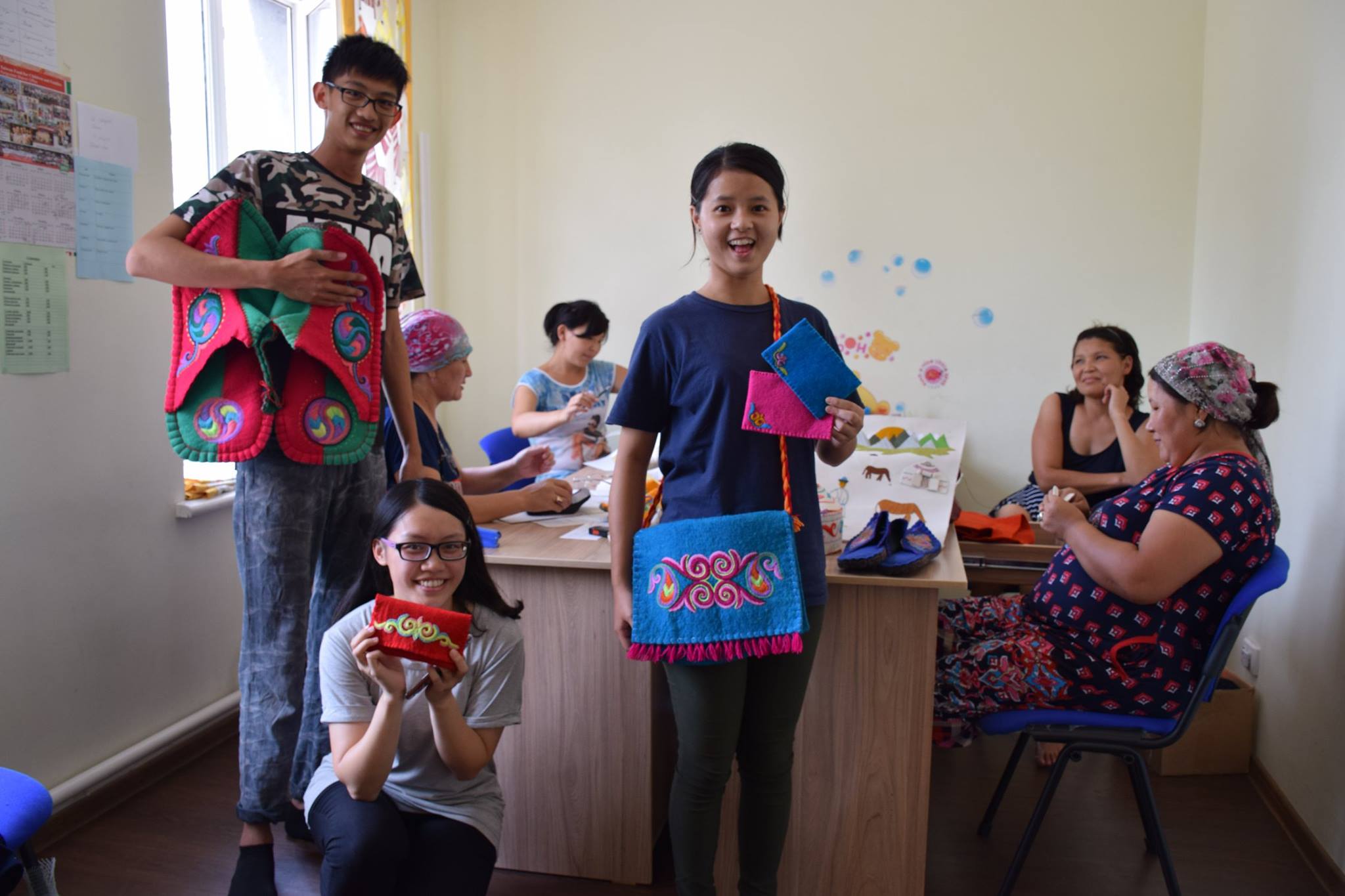 2013/12/09

Taiwan welfare group seeks sponsorship for children in Swaziland
By CNA, Focus Taiwan
2013/11/11
Taiwan's Journey to Self-Reliance and Outreach to Other Countries
By ChildFund International, USA
2013/10/23
Women show off their handiwork from training courses offered by the TFCF after Typhoon Morakot
By Info Taiwan (Government web site)
2013/10/11
CTBC group holds golf tournament for charity
By The China Post News staff
2013/09/24
Restructuring hinders child protection: TFCF
By Taipei Times
2013/08/26
Taiwan and Canadian Funds for Children and Families commemorate the opening of classrooms for school children in Esteli, Nicaragua
By Ministry of Foreign Affairs, Department of NGO International Affairs, R.O.C. Taiwan
Demonstrating our nation's spirit of international humanitarian aid – Helping carry out the Chiriza Community Campus Construction Project in Nicaragua
By Ministry of Foreign Affairs, Department of NGO International Affairs, R.O.C. Taiwan
2013/08/04
Taiwan Fund for Children and Families honors Lin Chih-sheng and other donors
By Taipei Times
2013/07/21
By Ministry of Foreign Affairs, Taiwan Today
2013/07/12
Kind Neighbors Serve Meals to the Needed
By Ministry of Foreign Affairs, Department of NGO International Affairs, R.O.C. Taiwan
2013/07/01
Government reform endangers child support
By Xin Yage, AsiaNews
2013/06/30
Social workers voice concern over change to gov't welfare body
By The China Post news staff
2013/06/25
TFCF designates April 28th as Child Protection Day, speaks up for abused children
By Ministry of Foreign Affairs, Department of NGO International Affairs, R.O.C. Taiwan
Charity group seeks to streamline food bank's efforts
By Taipei Times
2013/05/24
Love Without Borders: Taiwan sends love to Kyrgyzstan
By Ministry of Foreign Affairs, Department of NGO International Affairs, R.O.C. Taiwan
2013/05/04
Will, Jaden Smith join local children to pray for earth
By Christie Chen, Focus Taiwan
2013/05/02
Will Smith to arrive today for movie promotion
By The China Post (Source from CNA)
2013/04/29
Charity sets 'Child Protection Day'
By Taipei Times
Group urges nation to establish 'Child Protection Day' on '428'
By The China Post (Source from CNA)
2013/04/28
Taiwan urged to establish 'Child Protection Day'
By CNA, Focus Taiwan
2013/04/26
Minister of Education Chiang Wei-ling appreciates youth volunteers on 2013 Global Youth Service Day
By Ministry of Education Republic of China (Taiwan), Press Releases
2013/04/24
Changing times force Taiwan to raise welfare spending
By Cindy Sui, BBC News, Taipei
2013/04/19
Chinatrust Charity Foundation helps poverty alleviation
By Lauly Li, The China Post
2013/04/15
Special Recognition from Taiwan Fund for Children and Families
By The Primacy Collegiate Academy
2013/04/10
TFCF designates April 28th as Child Protection Day, speaks up for abused children
By Ministry of Foreign Affairs, Department of NGO International Affairs, R.O.C. Taiwan
2013/03/22
Taiwan cares: Cambodian children given the joy of reading
By Ministry of Foreign Affairs, Department of NGO International Affairs, R.O.C. Taiwan
2013/02/18
Tax advocacy at 2013 Fengyuan Art Week
By Local Tax Bureau, Taichung City Government
2013/01/25
South Africa's Phemele Ntshiqela, director of NANGOSA, to visit Taiwan
By Ministry of Foreign Affairs, Department of NGO International Affairs, R.O.C. Taiwan
Looking After Vulnerable Children
By Ministry of Foreign Affairs, Department of NGO International Affairs, R.O.C. Taiwan
2013/01/10
ChildFund Cambodia builds the first library building in Svay Chrum district ever!
By Pisey Khun, Communications Officer, ChildFund Cambodia
**Please note that the content of News & Articles cited on this web site is the property of their respective owners and all copyrights belong to their respective owners. This page may include links to other sites that are not maintained by TFCF. TFCF is not responsible for the content of those sites. TFCF shall have no liability for any loss or damage arising from your use of any such site.