TFCF Mongolia: Housing Support and Greenery Project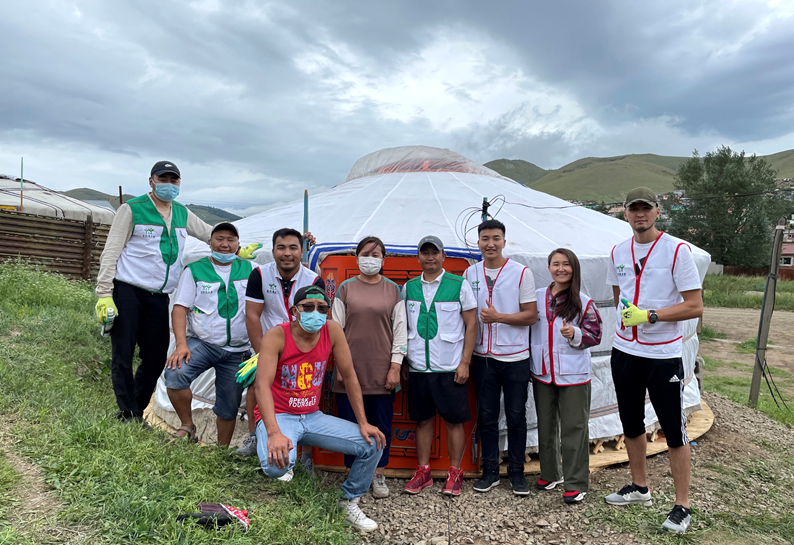 The current population of Mongolia is around 3.4 million. Nearly half of them live in Ulaanbaatar, the capital city. Due to the limited living space in the capital, the supply shortage makes housing prices higher and higher. Many poor families cannot afford the expensive rents and can only commit themselves to basements, stairwells, collective dormitories, or yurts that do not provide enough warmth. In order to alleviate the impact of housing problems on the families supported, the TFCF Mongolia Branch office has continued to implement residential support programs in recent years, providing high-quality five-wall yurts to our sponsored families and providing a warm and comfortable haven for families in urgent need.
Since 2018, more than 75 families have participated in the project. In addition, we also responded to the Mongolian government's "One Billion Trees Project", assisting families in planting trees in their own backyards and increasing the survival rate of saplings through expert guidance. Looking forward to seeing the small saplings grow and thrive, bringing more greenery to the family!