35 Years of TFCF Foreign Sponsorship Services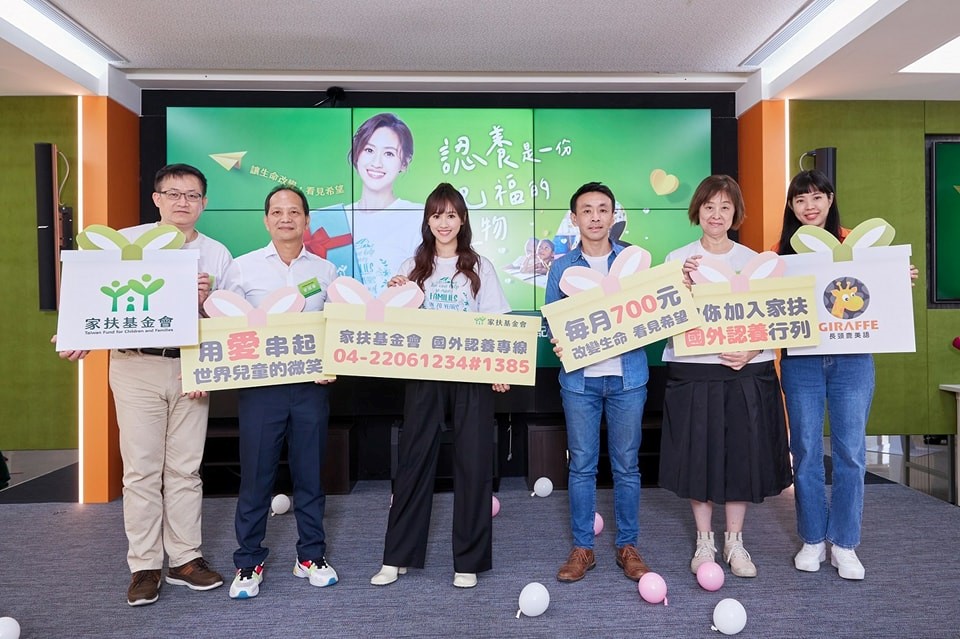 After a generation of repression and contradictions, the shadow of the Cold War gradually melted away after the mid-1980s. The United States and the Soviet Union promoted reform policies respectively. Countries such as Taiwan and South Korea in East Asia were also moving in a democratic direction, and there was a spontaneous flourishing of civil societies. The international community focuses on the reform of the political and economic system and pays more attention to the development of the third world. The scope of foreign aid policies has become more and more extensive, and more attention has been placed on issues such as the economy, agriculture, medicine, disaster prevention, and digitalization. Numerous non-profit organizations have also devoted themselves to humanitarian aid and development affairs, and the human-oriented values ​​have brought a different perspective to international aid.
In 1987, Taiwan Fund for Children and Families (TFCF), adhering to the concept of "Where there is a child in need, there is TFCF", established the foreign child adoption system and cooperated with Childfund Alliance to provide in-direct services to vulnerable children and families in more than 20 countries. 2004 was a special year for TFCF since we set up our first overseas branch office in Mongolia. This is a big step forward for the realization of the vision of supporting needy children and families through direct assistance. After that, TFCF went to Kyrgyzstan, a Central Asian country, to become the first Taiwanese non-profit organization to file a case in the country; and set up a branch office to expand the territory of direct service to Eswatini, the only African country with diplomatic relations with Taiwan. In recent years, TFCF has successively established service bases in Vietnam, Cambodia, Jordan, and the Philippines.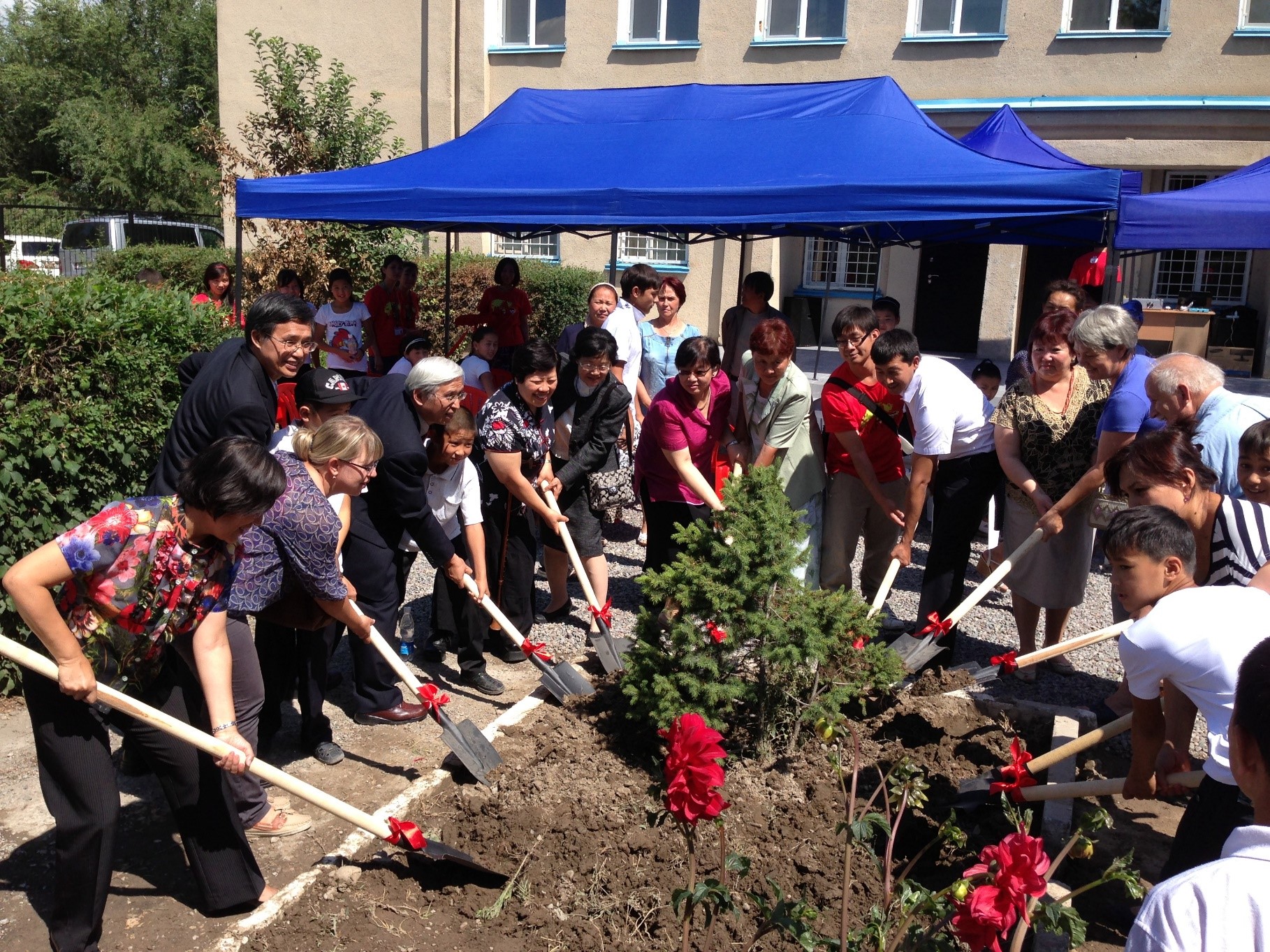 Our international support work focuses on five areas: "Livelihood Assistance", "Medical Care and Health Promote", "Learning and Education Support", "Living Environment Improvement", and "Global Networking Establishment". Each dimension covers programs that are both effective and localization, ensuring that children and families have timely access to the necessary resources and assistance to thrive in livable communities. In addition to cultivating direct service bases, TFCF also adheres to the spirit of international cooperation and actively expands network connections. We still provide adoption services in nearly 30 countries on three continents through Childfund Alliance located in the United States, Canada, Australia, and Denmark.
TFCF has achieved fruitful results in promoting international services while adhering to the spirit of the evidence base to promote the project to ensure that every resource is properly used. This is not only to meet the accountability of the international community on non-profit organizations but also to be rooted in our purpose which is "caring for today's children, for the benefit of tomorrow's world".
Numerous authoritative child development studies have pointed out that it is very cost-effective when investing resources to help children grow, and the earlier the investment, the higher the cost-effectiveness trend. Children who grow up in a good environment usually receive more education, can find better jobs in the job market, and even have better health. These effects tend to last a lifetime and even reach the next generation.
In the past 35 years, TFCF has put much effort into promoting international services and has won the trust and recognition from all walks of life. For example, in 2020, TFCF was commended by the NGO International Affairs Council of the Ministry of Foreign Affairs for the "Outstanding Contribution to Civil Organizations - Social Welfare Award", which demonstrates the contribution and influence of TFCF in international services.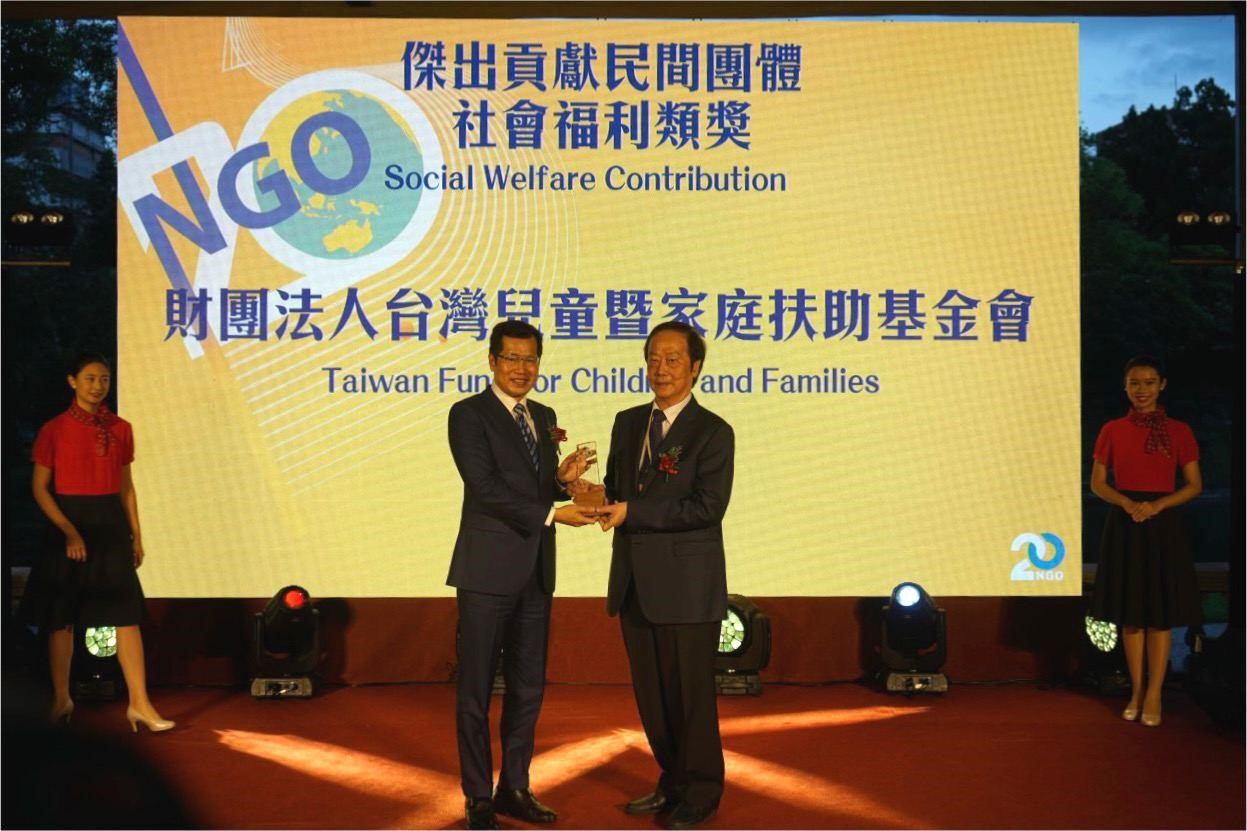 Different from humanitarian aid that focuses on short-term and specific issues (such as war and refugees), TFCF promotes long-term and comprehensive aid and development programs, which aim to help children and families become independent in the spirit of sustainable development, and also develop a blueprint for community development. Thus, TFCF also won the "TCSA Asia-Pacific Sustainable Action Award - SDG11 Gold Award" in 2022.
Our greater affirmation comes from the long-term trust and support of all sponsors who believed that "Love Knows No Borders". Giving love to foreign children, the inheritance of this kind of good intentions has virtually eliminated border restrictions, and then illuminated the lives of many children.
Moving towards the next 35 years, the pace of foreign aid will not stop. TFCF will work hard to cultivate overseas service, take dynamic accountability as the criterion, expand service effectiveness and create forward-looking innovative plans, thereby enhancing the well-being of children all over the world. Taking into account the sustainable aspects of the economy, society, and environment in service design; actively cultivate the resilience of children, families, and communities, so that they can cope with the impact of various negative events; adhere to the spirit of participation, and encourage communities to express their opinions and participate in public affairs, creating a community that can run autonomously and sustainably.
We sincerely thank everyone who has been kind to the world in the past 35 years, and their selfless love has brought warmth to children and families and lit a lamp in their lives. We hope that we can move forward hand in hand in the next 35 years, caring for more children and benefiting the world of tomorrow.
If you want to support our work in the seven overseas branches, you can join us:
https://international.ccf.org.tw/donation_list/