Investing in Education in Jordan, Lighting up the Future of More Children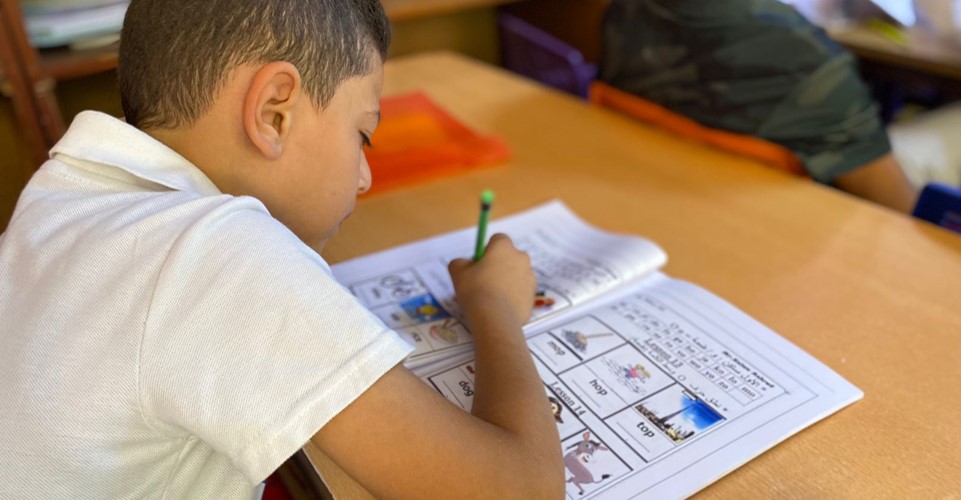 "Poverty is not just a lack of money; it is not having the capability to realize one's full potential as a human being." --- Armatya Sen
The most effective way to build capacity is undoubtedly through education. However, it is regrettable that not all children in Jordan have the opportunity to attend school and receive basic education. According to a 2020 UNICEF research report, the dropout rate among school-aged children in Jordan is as high as 6.2%, with over 110,000 children out of school, of which one-third are Syrian children.
The theory related to poverty suggests that investing in human capital, such as education, can be an effective policy option in addition to providing money and resources. By helping individuals acquire knowledge and skills, they can enter the labor market and break free from poverty.
The reasons behind Jordanian children dropping out of school can be attributed to insufficient infrastructure, family economic difficulties, and policy restrictions. Public schools lack classrooms, forcing students to split into morning and afternoon classes, limiting their daily school hours. Public schools also face problems such as poor salary conditions and uneven teaching staff. Furthermore, children with special educational needs face more difficulties and challenges due to the lack of necessary school equipment and teaching personnel.
For example, only a few schools in Jordan can provide special education courses with the support of the United Nations or non-governmental organizations due to the lack of necessary school equipment and teaching personnel. The community organization DACS, which collaborates with TFCF Jordan, operates a center for children with disabilities, offering affordable special education. However, fundraising became difficult after the outbreak of the pandemic, forcing the center to close.
The informal sector is not a practical solution for Syrian refugee families in Jordan, as it often involves temporary or illegal work. Public education in Jordan is free, but additional costs and limited job opportunities for children can discourage families from prioritizing education. Poor quality of education and limited knowledge transfer can also hinder income growth. TFCF Jordan provides various services to reduce barriers to education, including school supplies and tutoring programs. They also work to improve infrastructure, such as building schools and renovating existing facilities. The organization also offers scholarships to outstanding high school students and supports higher education.
In response to the unstable teaching quality in public schools, we started offering English and math tutoring classes in various communities in Jordan in 2021, selecting the quality and fun teachers to help children with their studies after school. After more than two years, high school students can now speak English. The lively teaching methods of the teachers have also stimulated children's strong learning motivation, even clamoring for more English classes.
As for the problem of poor infrastructure, TFCF Jordan has also actively invested in it. For example, in the Ma'afraq province of Jordan, which has the highest dropout rate in the country and the largest number of Syrian children, the Jordanian Home Care Center and the Education Bureau joined hands to build the "Dandania Girls' School" in remote areas, which will be officially launched this year, aiming to let at least 80 girls study at the school. At the same time, we plan to help more schools with repairs and improve the learning environment for children.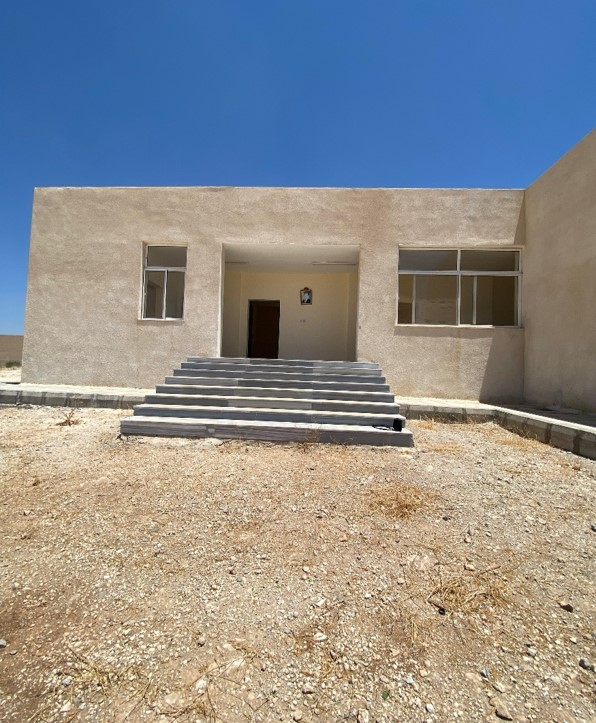 Other education stages also deserve attention, especially higher education. Similar to Taiwan, in Jordan, high school seniors must take the national university entrance exam and select their preferred majors according to their scores. In order to increase the enrollment rate of higher education, we provide tutoring fees to high school seniors with excellent academic performance and offer full 4-year scholarships to the student with the highest score in the entrance exam.
What is moving is that one of the girls comes from an underprivileged family and has only been able to attend school intermittently due to the pandemic in the past three years. However, she has worked hard with the help of online learning cards provided by TFCF Jordan and scored 92 points, successfully entering a public university medical laboratory program, becoming the first recipient of a full scholarship in TFCF Jordan, and a role model for many younger siblings in the community!
As the pandemic gradually eased since September last year, the service changed from providing online learning cards to subsidizing the tuition fees of physical learning centers. Over the course of one semester, students made significant progress in their academic performance, and the second or third recipient of a full scholarship is expected soon.
For all underprivileged families in Jordan, whether refugees or not, it is not easy for their children to receive a high-quality education in their growth stages. Even if the road to turning over existing difficulties is not visible, TFCF Jordan will continue to start with small changes, hoping to impart lifelong knowledge to children.
We look forward to future opportunities to support Syrian aid children in completing their university studies (note: Syrian refugees must bear the international student tuition fee, which is twice the cost of local students), and we hope that, over time, children will fully realize their potential, make good use of knowledge and skills, and change their families and communities.