Kyrgyzstan: Grand Opening of TFCF Community GYM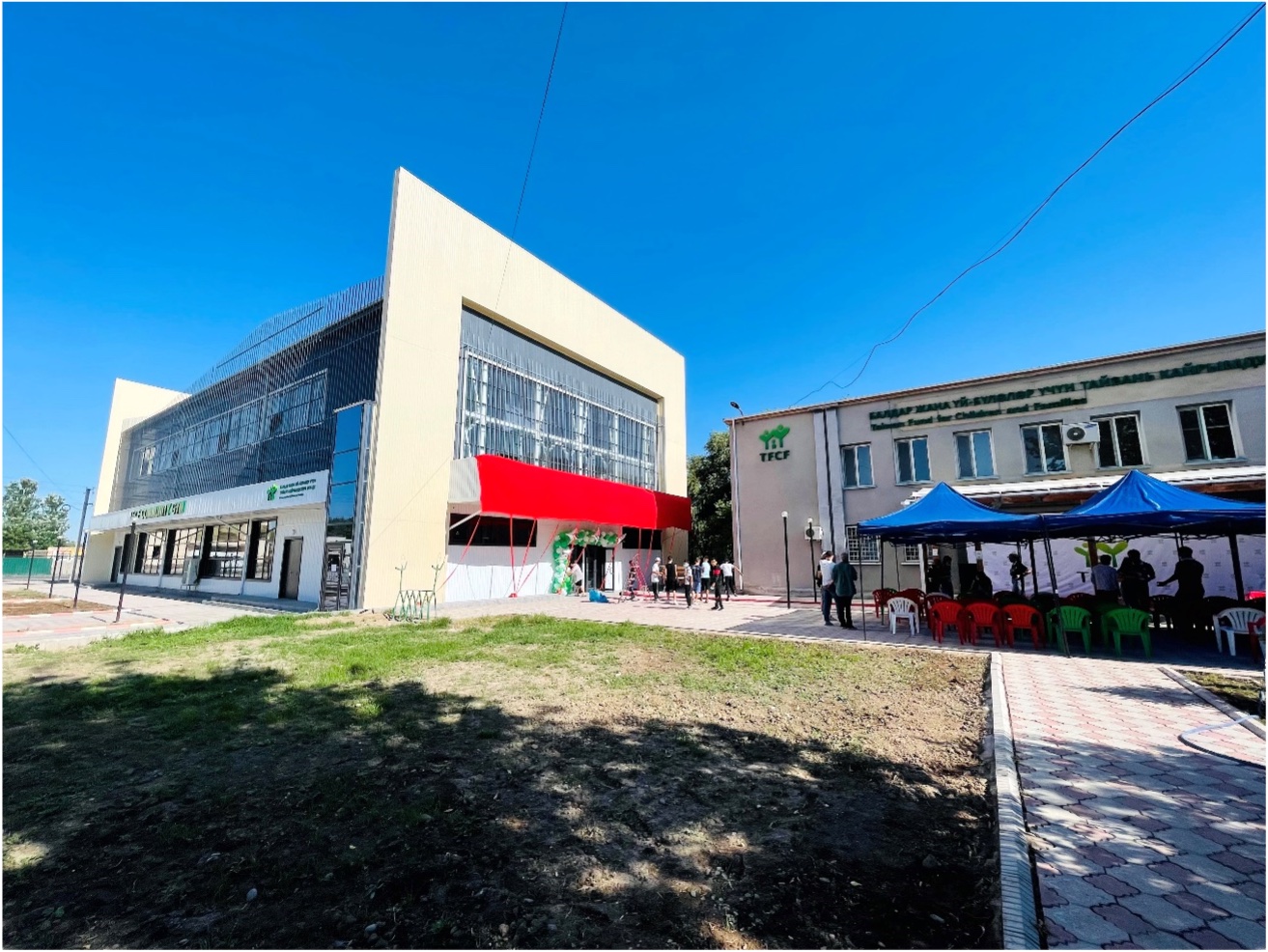 The Kyrgyzstan TFCF Community Gym was opened on June 30, 2021. It took three years from conceptualizing, designing, constructing to inspecting the finished building. We had faced many challenges and obstacles along the way, and it can't be said with just a few words.
This two-story building contains multi-function meeting rooms, workout space, and public baths on the first floor. On the second floor, there is a sports court in compliance with football, basketball, volleyball, and badminton rules. The sports court was designed to cater to all kinds of sports that are played by our supporting families and suit the community residents' needs. We called it a community gym with the community in our mind, our goal was to let the supporting families and community members have a place where they can play sport safely, and to let them exercise to maintain their health, which in turn can improve their living quality and social welfare.
The TFCF Community Gym and TFCF Kyrgyzstan Branch Office are both located in Tokmok, northern Kyrgyzstan, just south of the Republic of Kazakhstan. Tokmok was called Suyab (碎葉城) in the Chinese Tang Dynasty and was said to be the birthplace of the great Chinese poet, Li Bai (李白).
Because of the geographical advantages, Tokmok was once a pivotal city for the government. Unfortunately, because it's at a lowland, Tokmok was constantly flooded and is getting lower as time goes on. As a result, Bishkek replaced Tokmok as the most important city in Kyrgyzstan.
As of today, there are only 60 thousand people in Tokmok, which lacks a thriving industry, and most of its residents' livelihoods are animal agriculture. Take away Tokmok's historical significance, what remains is a little town that doesn't have anything attractive. Even though the town doesn't have significant industry and isn't invested much by the government, it has an infamous title, "The City of Crime."
Crimes are often reported from the city, Gang violence is a constant. This notorious reputation of Tokmok also made our hiring process much harder than we had expected. Many people from other areas lost interest when they heard the job location is at Tokmok.
Before the TFCF Community Gym was built, the location was just a vacant lot and had an old building that was no longer used on the lot.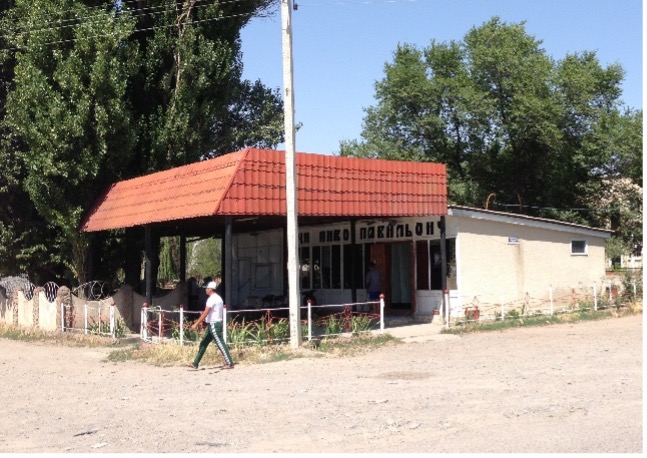 No one was managing the building; it was mostly homeless people and drunk people occupying the space. We often saw people lying in there after drinking and heard sirens of police cars and ambulances coming to take care of brawling and people who passed out.
In the winter, homeless people came here to escape minus 10 degrees weather outdoor and used the abandoned building as a living quarter. Because the building was unmanaged for years, there was no heater in the building, which means that people in the building often get hypothermia, which made the place even more nerve-racking.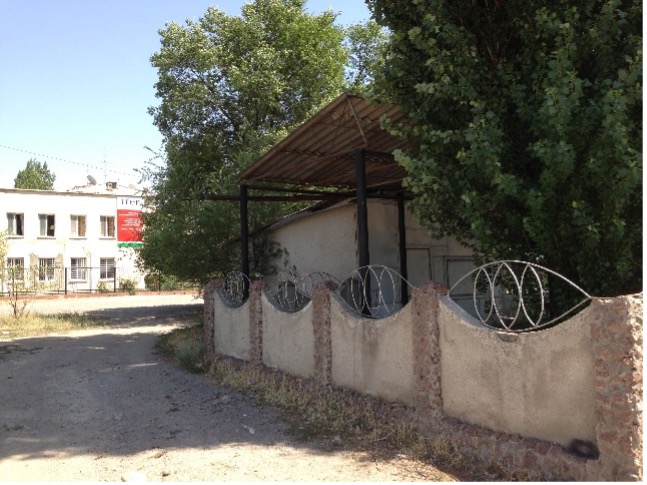 A mass grave, bars, drunkards, street brawls, and people passing out on the streets aren't the kind of place where people want to come. It's especially not suitable for teenagers to relax and have fun. Ever since our establishment in 2012, we started to think about how to build a peaceful, safe, and healthy place for teenagers. After nine years of hard work, we finally saw some progress and improvement.
Besides the Community Gym, TFCF Kyrgyzstan Branch Office has already served nearly 3000 underprivileged families, around 9500 children. Our services include livelihoods, nutrients, medical service, education, professional training, and more. We work on over 20 projects each year. Besides building water tanks to provide clean water, we also worked with the local government to renovate old toilets in schools to improve the sanitation quality. We even sponsor 7 schools to let them operate smoothly and let students go to school without any worry.
Besides the visible outcome that we have accomplished, TFCF Kyrgyzstan Branch Office continues to keep our grassroots efforts going and let the public sector and local people understand and agree with our values and services.
When we land on this soil in 2012, "Taiwan" was still an unfamiliar geographical term to the local people, which made it difficult for the public sector to support and work with us. However, after years of hardworking, our good reputation started to spread around the country, from taxi drivers, banks, stores to other public sectors, more and more people started to know about Taiwan.
Kyrgyzstan and Taiwan don't have a formal diplomatic relationship. Even though our relationship with civil society can be limited, we still hope to operate as a non-profit organization cultivating this relationship. Our goal is to improve the situation of impoverished children and families in Kyrgyzstan and let more people learn about Taiwan.
The construction of this Community Gym isn't just for show, it's a step toward completing our vision. The Community Gym can be a friendly and comfortable exercising environment and make the community even more healthy and more positive.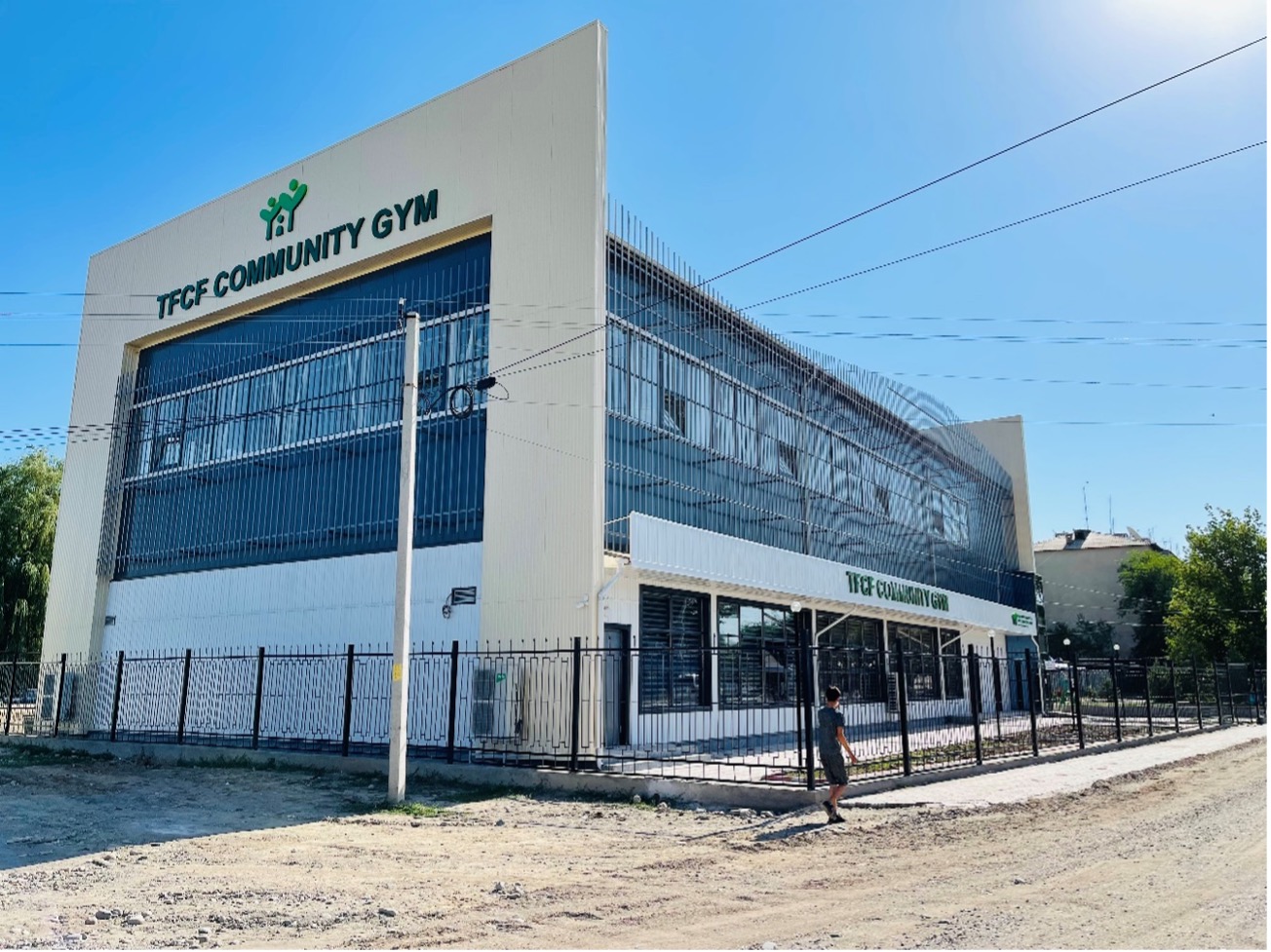 By building this community gym we also create an incentive for the public sector to work with us and set up an even more family-friendly space to play and let the children in the community grow up healthily and happily.
At the same time, TFCF Kyrgyzstan Branch Office hires many parents whom we had helped in the past. We provide them with training workshops to equip them to help run the facility. We gradually shifted from providing money to the parents to actively help alleviate poverty. The proceeds of the Community Gym would also be used in many children supporting projects.
We sincerely hope that this Community Gym can be much more than just a community gym. We hope it can become an important part of the community, and improve the development of the community by providing more welfare to those who need it.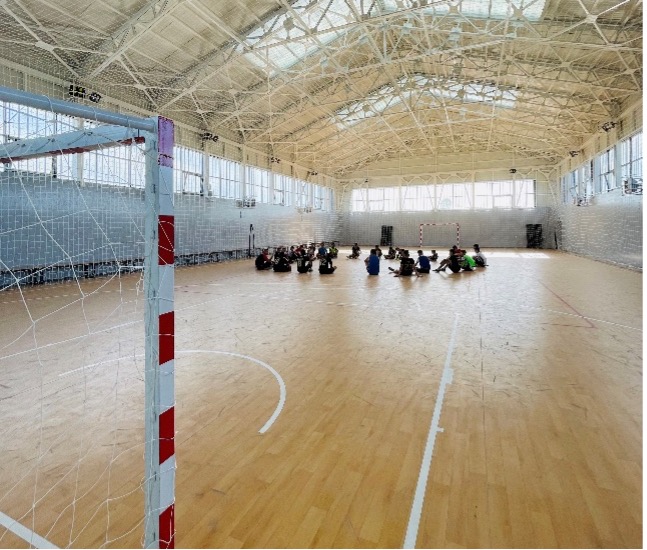 If you want to support our work in Kyrgyzstan, you can join us here.