One-year anniversary of TFCF Football Team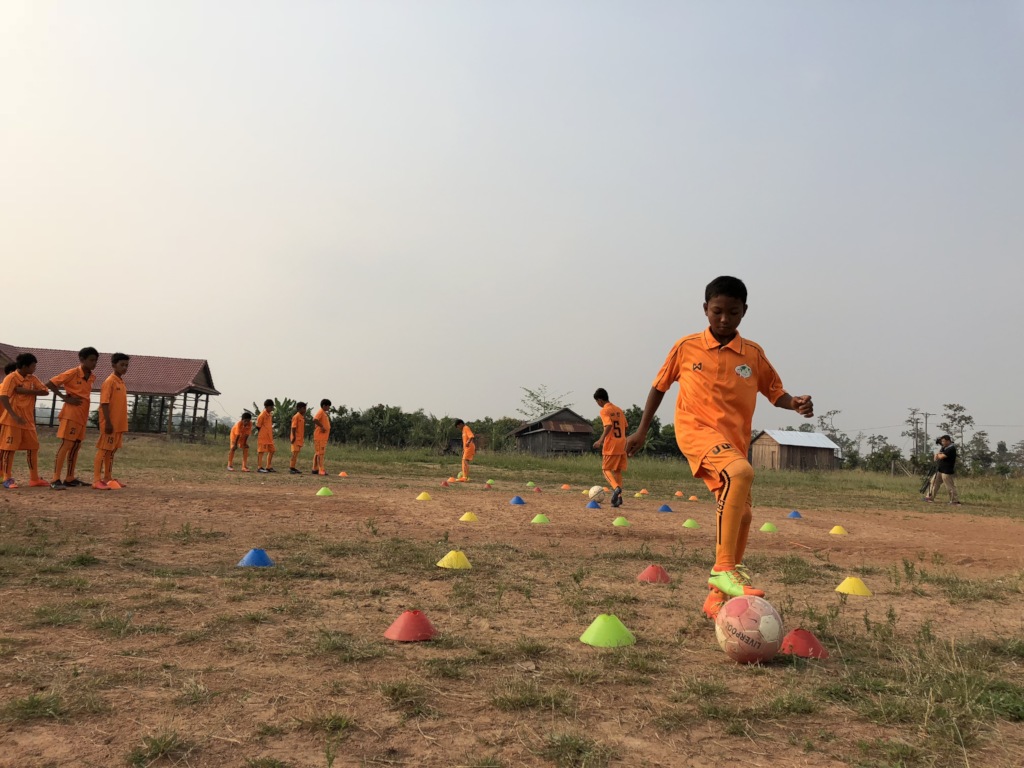 Makara, a 12-year-old boy, is the oldest child in the family who lives with his younger sister and brother in a small wooden house which is covered by zinc roof and is 7 km away from the school. Makara has joined the team since June 2017.
"I always keep myself optimistic in times when I feel that my dream of being a football player is going to be true after receiving many encouragements from my parents, teacher, coach and my friends. It was not the case at the beginning. Actually, my father was always angry with me because I rarely spent time helping him but playing football only. Even he didn't allow me to play football, I never give up my dream and keep praying. I offered a heartfelt apology and promised him to do well in my classes. I would study hard and make him proud. After joining TFCF football team, I also learned to spend my time more efficiently and help my father's work as more as I could. My parents were delighted to see my changes finally. I am thankful for my parents especially that my father allowed me to play football. Now I am good at the left leg, and I can play as a striker and a defender in my team. I'm very grateful to all your support to TFCF Cambodia Football Team Project. Thank you very much."
- Message from Makara, the project beneficiary
** Makara is the fake name due to the privacy and safety of individuals is respected.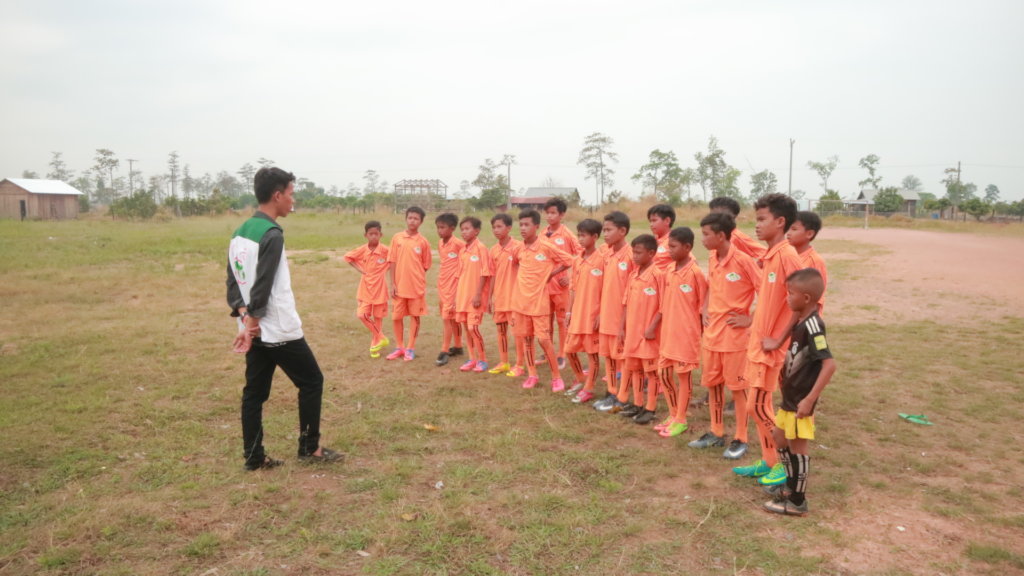 One-year anniversary
It has been a year since we formed the TFCF Football Team in April 2017. Now, we're happy to announce our 1st Year Anniversary. Since TFCF Cambodia has cooperated with DPC School (Organization of Development for People of Cambodia) and formed a football team at Oddar Meanchey Province, we both are happy to tell you that we have seen the significant changes to our children and stop them from dropping out of school in Cambodia.
Our training time has changed to every Thursday and Friday morning from 8AM to 11AM. In additional to the basic training, the team also learned how to shoot a ball with power and accuracy. All children have to learn dribbling and passing tips and how to strike the ball properly when shooting.