Talent Training Program in Mongolia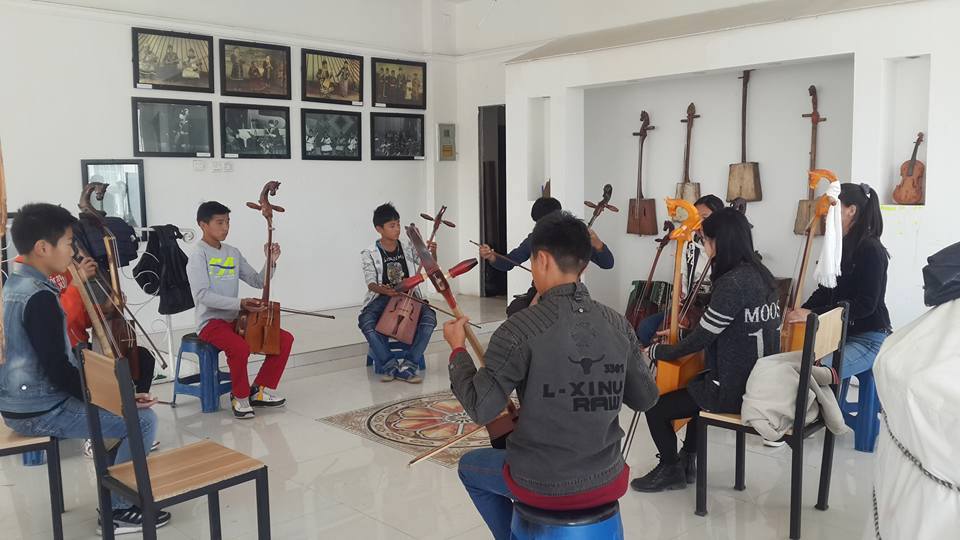 In the past three years, 6 students have continued to participate in the years.
Zolijargal is a drummer whose study in junior high school, 3 years ago began to contact Morinkhuur, In addition to Morinkhuur, he also strive on Huumii, traditional dance, Djembe, Xiao(Chinese Vertical Bamboo Flute), and play it with students, teachers on the show. Djembe seems simple, in fact, in the performance is a very important role, stable drumming is the center of the operation of the orchestra, sometimes fast and slow rhythm is the soul of the whole song. Can be a drummer, it means you are familiar the instruments, and also show a solid training results. Not only Zolijargal ,but also other members involve in different instruments, they can match each other in the entire string of performances, and not just playing Morinkhuur. Morinkhuur band already built 3 years, and now they have good skill, in the new year, they will not only join the show, but also participate the competition to get more experience. This band also can continue Mongolian traditional culture, and give child have more different vision and development from the expertise.