BEMS Soccer Program in Kyrgyzstan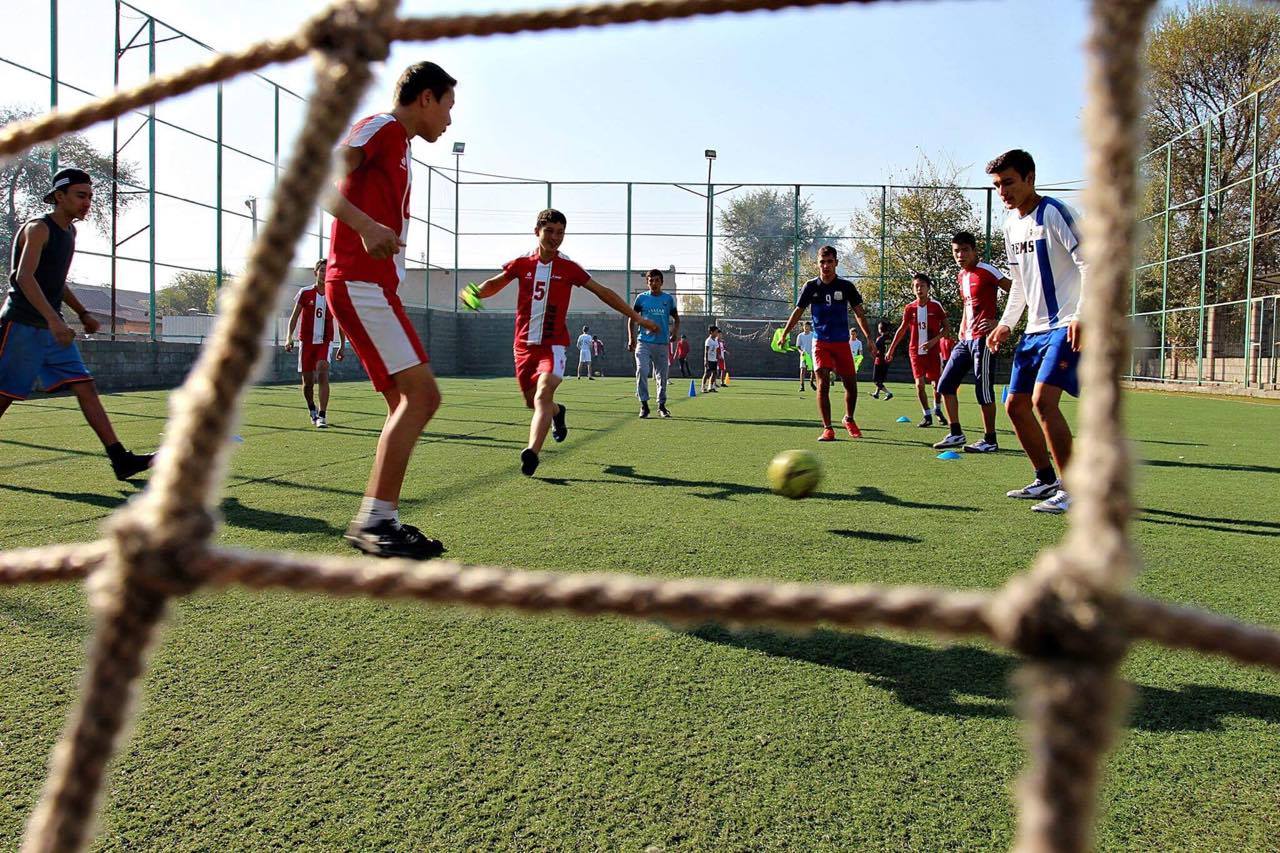 B- Plucky, E – energetic, M – youthful, S – attractive. The name was created by children and we already have uniform with name.
Soccer is the biggest global sport and a top 10 sport in all countries. Soccer in Kyrgyzstan is most popular sport too. Many children want to be a soccer player in the future. And there is no problem for playing soccer even without balls. In Fact that in village children can make a ball by scotch or newspaper just they can play lovely sport game. That's why TFCF started special program named "BEMS" in 2013. The main goal is use soccer as a key to work with children. This is easier to work with them, teach them values, respect, motivate to study and etc. During three years we could achieve our goals. We are already strong team with concrete goals and vision. We really could see the changes in children's life, we have six main leaders who already study well than before, and they teach basic soccer skills to new children, they are leaders in their school and college.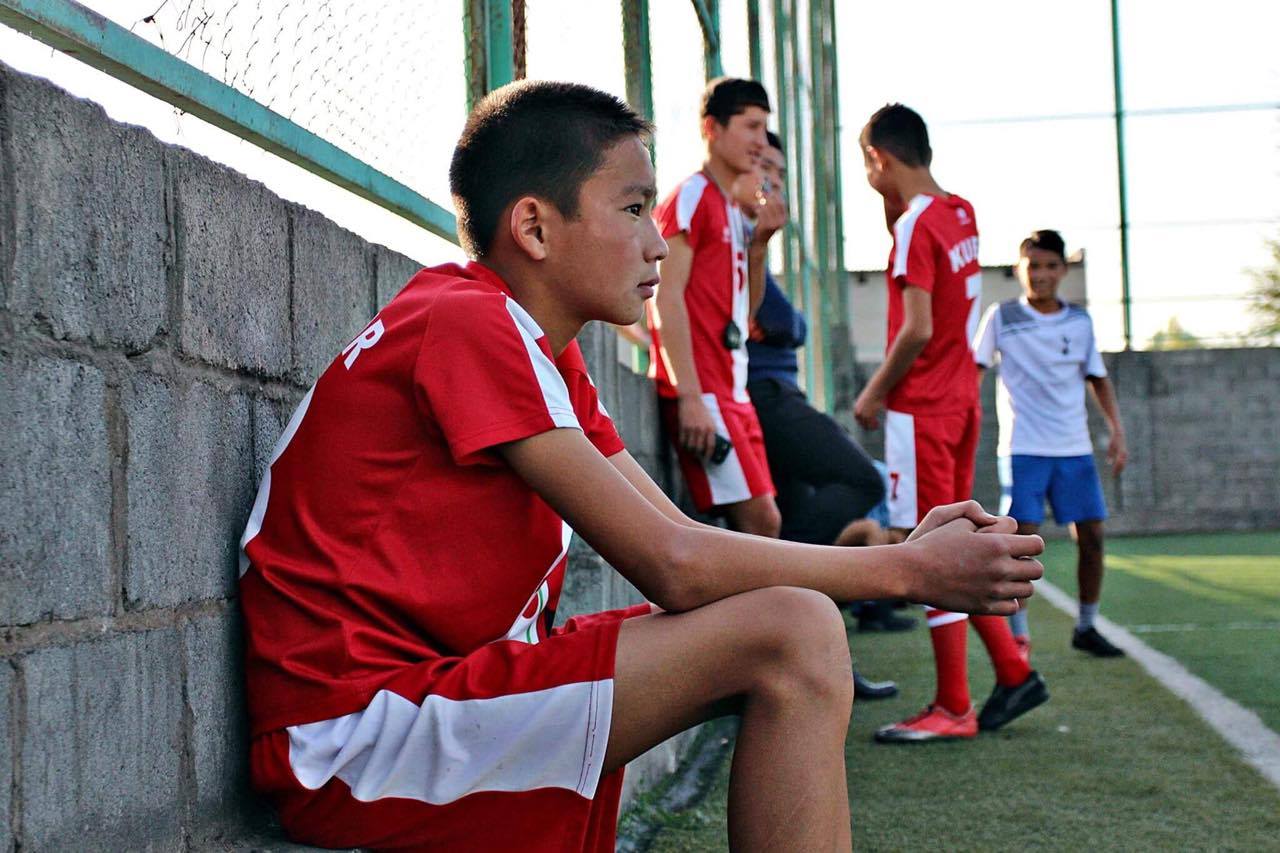 One of the leaders in BEMS (we call Kaka) has been participating in program since beginning. In the beginning he was a quiet and non-confident person. He couldn't open himself directly. But in fact that he loved to join our program. That moment he moved from capital to Tokmok and he didn't have friends. That moment was depression time for him as new school, new friends, and so many new things that he didn't get used to. Also father started to build house by himself but he started to drink alcohol and stop the process. Kaka and his mother were taking his heavy job. That time only soccer program was consolation for him as he shared later. Trough soccer he could really release his pressure, trough soccer he could find new friends. That time BEMS program got new soccer uniform first time and it was really happy time for Kaka too as he felt that he is one of the part of BEMS. 2014 We had bike tour around Issyk –Kul and it was first time in Kyrgyzstan history. The one of the main goal was to teach our members don't give up even so difficult. 2015 we had charity activity too. The main goal was teach children how to give share loves with others. 2016 we had bike tour around Taiwan. Trough activities in BEMS program Kaka could withstand all difficulties that he had. He could enter to college in order to study hard; he could become one of the leaders in our program as Kaka wasn't quiet and non-confident person anymore; on the contrary he became open and self-reliant person. He has a dream study in Taiwan in the future. Kaka also has a dream to transfers all good things which he got through this program to other needy children. He cannot imagine his life without soccer program. Now he can speak English and he is studying hard. Even now his life is difficult, even his father still continues drinks, but Kaka never gives up. He is continuing to fight in order to achieve his goal.