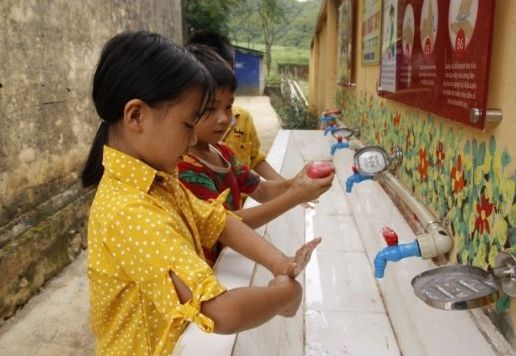 Vietnam
Safeguarding children's rights in Vietnam
Give Now Add to list
Where are we helping?
Vietnam is a country located in Southeast Asia as well as a lower riparian country in the Mekong and Red Rivers. Although Vietnam has a dense river network, the water resource is susceptible to the upstream countries and the highly variable seasonal, for example, droughts in the dry season and flooding in the monsoons. The unstable and susceptible water supply is in fact affecting the development in Vietnam in various aspects.
Taiwan Fund for Children and Families Vietnam Branch Office (TFCF Vietnam) was established in 2014. Our services mainly located in the capital, Hanoi, and the country's largest city, Ho Chi Minh City (formerly Saigon). The main goal of TFCF is to help needy families and children with basic life needs, nutrition, and education. We are sponsoring approximately 1,600 children in Vietnam currently.
Why are we helping?
According to Maslow's hierarchy of needs, physiological needs is the fundamental need of human beings. In Vietnam, poor water and sanitation affect children's and families' health and livelihoods. The right to enjoy sufficient, safe, acceptable, accessible, and affordable water and sanitation is one of the core goals in Sustainable Development Goals (SDGs) published by the United Nation in 2016. With clean water and sanitation, children in Vietnam can focus on their school education without worrying about their physiological needs. We would like to bring positive changes for sponsored children and families, including improving public health care and preventing waterborne diseases in schools. It is the first step to flip their fate.
How do we help?
In Vietnam, our core services are to provide basic living needs for poverty families. Meanwhile, more considerate children's rights and a friendly campus environment, so that children can learn and grow up in an appropriate environment. Currently, we are assisting around 2,000 children in the TFCF sponsorship program in Vietnam. we hope to secure a healthy and friendly future for children in Vietnam.
TFCF Vietnam commits to supporting local communities in building a safe and quality learning environment for children and promoting child rights in schools, no matter in physical or mental care. Therefore, we provide water racks and reusable water tanks for the classroom. We also enhance the mental health care in schools through conducting the development of school mental health care system, in order to prevent and end violence/sexual harassment by restorative justice in schools.
"Your act makes changes! Welcome to join us!"
More ways to make an impact