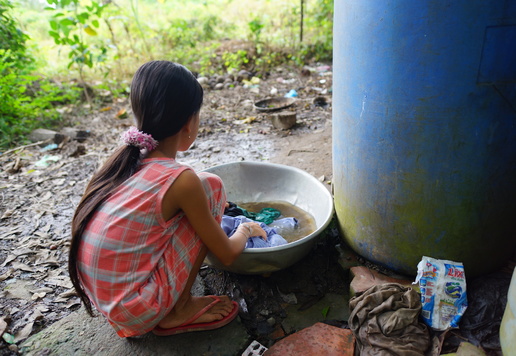 Vietnam
Clean Water for Schoolchildren in Vietnam
$50 raised of $20000 goal
Give Now Add to list
About TFCF Vietnam
TFCF Vietnam was established HCMC in 2014 and extend its service to Vĩnh Long province in 2016. We provide service to mitigate the uneven distribution of infrastructure, income, regional difference and migration caused by rapid economic development since the Doi Moi. We not only provide timely assistance for deprived children and their families but emphasize the education and medical service to children. Until now, we have provided services for over 1,000 families and 1,500 needy children in Vietnam.
Project Summary
In Vietnam, Vinh Long (VL) Province is located in the Mekong Delta and people are engaged in agriculture mostly. It is facing severe water shortage, and there are water environmental problems in the Delta which caused the serious impact of agricultural production and human health. The river water has been polluted, and damaged the health of local people. Many children and families face a difficult situation in the living issues.
Challenge
The shortage of safe water is a big issue in Vinh Long (VL) Province. Most of families don't have tap water and river is the major water resource in daily life for drinking, showering and cleaning etc. Even boiling or spraying chemistry medicine into water, it's still not safe enough because of the pollution. The dangers of unpurified water are well known to cause a wide range health problems, such as personal hygiene, skin disease, and stomachache.
Solution
Water purifier systems will be installed in 2 local schools in VL Province & there are more than 500 children benefitted in this project. They can access clean & safe water to drink & wash hands in schools which improve personal hygiene and prevent hygiene-related diseases. The service life of a water purifier system is normally 2-3 years. Addressing water needs of children will be our effort to improve living conditions, and we will continue our work with your support to children in Vietnam.
Long-Term Impact
As we know that the human right to water and to sanitation constitutes the right of every individual, without discrimination, to sufficient, safe, acceptable, accessible and affordable water and sanitation for personal use. Through our project, it would bring positive changes for assisted children and families including drinking clean water, improving personal hygiene and preventing from hygiene-related diseases.
Your donation makes changes!
More ways to make an impact